Product description: 3D Printer - Creality CR-200B with remote print preview module
Set containing 3D printer with a closed working chamber. Allows you to create prints with a maximum size of 200 x 200 x 200 mm . Included Raspberry Pi minicomputer with accessories necessary to work with the application that allows you to remotely control the printer and view the printout in real time via WiFi. The product is fully compliant with the technical requirements of the Laboratory of the Future project. The CR-200B printer uses incremental FFF/FDM technology to form models. The device is equipped with a modified nozzle, with increased thermal conductivity and wear resistance. Precise movement of the printing material is ensured by a metal extruder. The CR-200B is equipped with a filament sensor. The surface of the work table is covered with carborundum glass, providing faster heating and easier peeling of finished 3D models. The printer has compact design dimensions: 411 x 435 x 503 mm.
Creality CR-200B model presentation.
Closed workspace
The Creality CR-200B has a fully enclosed workspace. It provides a constant operating temperature during printing. Prints created in it are not exposed to rapid changes in temperature and the influence of external factors such as accidental air blasts. The print area is 200 x 200 x 200 mm and can be successfully used to create medium sized models. Carborundum glass on the surface of the heating table ensures fast heating and easy peeling of the finished models. These features allow to use CR-200B to work even with demanding, high-temperature felts.
Build quality and precision
The Creality CR-200B combines high-quality, industrial-grade components that are resistant to high temperatures. The result is a high-performance device that also offers high precision 3D printed models.
Improved nozzles and efficient cooling system
Modified nozzles with high thermal conductivity show high resistance to wear. They provide a stable and smooth flow of thermoplastic filament, which is the material for incremental FFF/FDM 3D printing. Dual fan ensures efficient heat dissipation.
Large colour display
The Creality CR-200B features a 4.3'' capacitive colour screen with an upgraded user interface. The control menu is clear and easy to use. The screen is wear-resistant and has a long service life. It provides high precision of operation and quick response to touch.
Felt sensor
The high-precision filament sensor protects the effects of the previous operation of the device in case of a sudden breakage or exhaustion of the printing material. If either of these events occurs, printing stops without damaging the model. Automatic resumption of printing occurs after refilling with filament.
Other printer functionalities
Function of resuming the printing after removing the power failure
Convenient screws for leveling the printing table
Energy-saving LED lighting of the workspace interior
Convenient latch that holds the carborundum glass
High quality power supply for stability and safety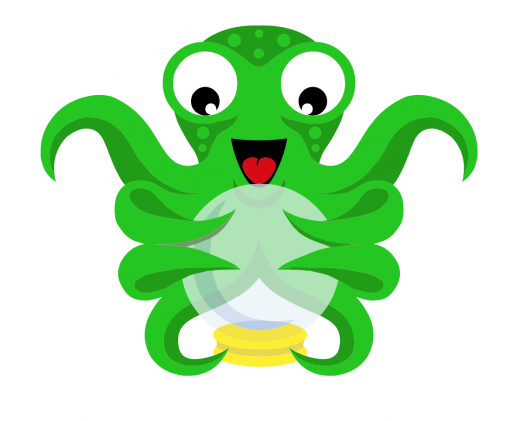 Remote printer control
OctoPrint is an application that allows you to freely manage and monitor the printer on your local network via WiFi. It allows us to monitor and change the nozzle and table temperature in real time, and even pause or completely stop the printing process. In the kit we assembled, you will find a Raspberry Pi minicomputer and all the accessories necessary to use the OctoPrint with the Creality CR-200B printer. The Octoprint installation process is also outlined on our blog. The card included in the kit comes with the application installed, using this card you can proceed with the WiFi setup process described in the blog.
List of components included in the kit
3D printer - Creality CR-200B
Remote print viewer module based on Raspberry Pi minicomputer
MicroSD card reader
Cable microHDMI - HDMI - 1.5m
Mounting tape
Cable microUSB - USB - 0.3 m
Technical specifications of the printer

Output voltage:
24 V
3D printing technology:
FFF/FDM
Display:
4.3″ LCD
Layer height:
0.1 mm to 0.4 mm
Nozzle diameter
standard: 0.4 mm
Supported Filament:
PLA, ABS,
Filament diameter:
1.75 mm
Working area:
200 x 200 x 200 mm
Nozzle temperature:
260°C max.
Work table temperature:
100°C max.
Printer dimensions:
411 x 435 x 503 mm
Weight:
16 kg
What is FDM manufacturing?
Creality 3D printer's production of three-dimensional objects works on the basis of FDM method, which consists in incremental manufacturing. In such a process, the 3D object is produced layer by layer. Extruder of the printer takes the filament from the spool, heats it up to high temperature and presses it further to the hot-end nozzle. Filament in semi-liquid state is distributed in thin lines and solidifies, forming individual layers of the printed object.
3D printer - a small factory, which can do a lot!
The production of thermoplastic elements on an industrial scale is usually carried out using machines such as CNC machine tools, as well as injection molding machines with appropriately shaped molds. Alongside these production methods, 3D printing is increasingly taking its place. Unlike traditional manufacturing methods, 3D printing is a method that is more cost-effective and less cumbersome to use. Offered by us 3D printer Creality CR-200B, will be perfect as a tool to produce parts with even the most non-standard shapes, and thanks to a closed working chamber isolating from the external environment conditions, will maintain high fidelity reproduction of the original design details in the physical object!