Product description: Glue gun 40W - ZD-6A
Hot-melt glue gun with 40 W. Supplied with cartridges of 11,2 mm diameter. High quality hot-melt glue gun. The product is designed for demanding users, combines very good technical parameters and high quality of workmanship.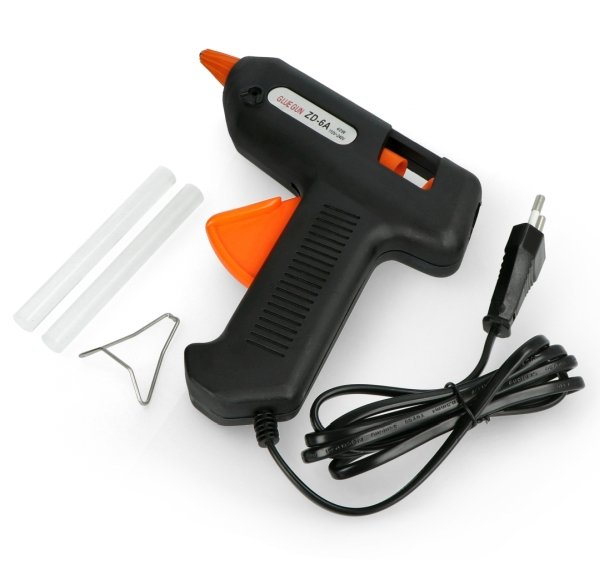 Glue gun 40 W - ZD-6A
With the gun we can glue various materials and plastics such as: wood, plastics, metals, ceramics, glass, textiles, leather and many others. It is also used for modeling, fixing, repairs.
Example application of the glue gun
Hotmelt bonding in modelling
Glass decoration
Wood decoration
Assembly work, installation work, etc.
The set includes
Gun - fusing press
Metal holder
1 piece of transparent glue
Technical specification
Power supply voltage: 230 V (mains)
Power: 40 W
Warm-up time: approx. 8 minutes
Adhesive insert diameter: 11.2 mm