Product description: Glue for gun thick 11.2 / 200 mm black
Universal black hotmelt adhesive with a diameter of 11.2 mm and a length of 200 mm. The adhesive melts at approx. 85 °C(+/- 2 °C).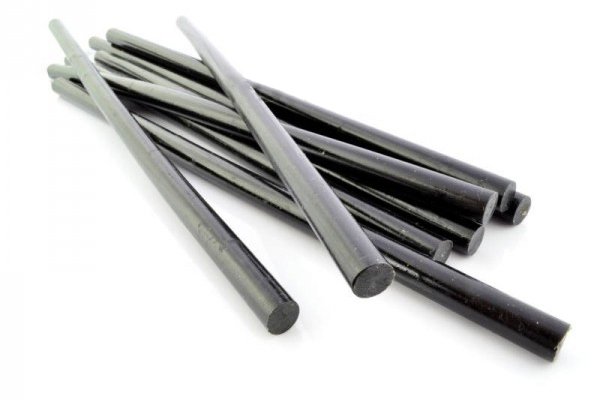 Glue for gun 11.2 / 200 mm thick black.
The setting time is 20 to 30 seconds. It is used for fixing electrical cables, packaging production, floristics, handicraft, furniture and upholstery, automotive and electronics.
Hotmelt gun adhesive features
Paper and cardboard
Plastics, including PVC insulation
Textiles
skin
wood
Technical Specification
Insert diameter: 11.2 mm
Colour: black
Warm-up time: 20 to 30 seconds
Operating temperature: 170°C

to 200°C

Insert length: 200 mm