Product description: Low-profile Comsat 4G SMA antenna - 94 x 18 mm
Low-profile antenna Comsat 4G with SMA connector. The antenna operates in the range from 824 to 960 MHz, 1710 to 1880 MHz, 1850 to 1990 MHz, 1920 to 2170 MHz, 2500 to 2700 MHz and 50 Ohm resistance.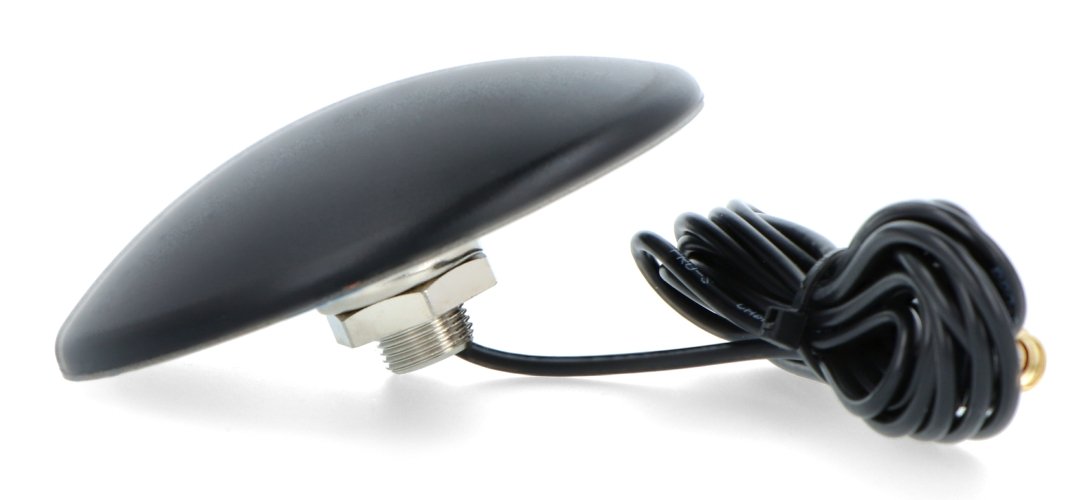 Low-profile Comsat 4G SMA low profile antenna - 94x18 mm
The maximum power of the device is 10 W. The construction and polarization of the antenna is omnidirectional. The product is made of materials such as ABS,PE, brass and PCB and itsdimensions are 94 x18 mm.
Technical specification of low-profile Comsat 4G SMA antenna
Parameter
Scope
Frequencies
824 to 960 MHz, 1710 to 1880 MHz, 1850 to 1990 MHz, 1920 to 2170 MHz, 2500 to 2700 MHz
Resistance
50 Ohm
Profit
7 to 11 dBi
Type
Omnidirectional
Colour
Black
The link
Anyone
Dimensions
94 x 18 mm
Mounting hole
13 - 20 mm