Product Description: External antenna aligned 868Mhz 5dBi with SMA connector - 195 mm
Outdoorantenna with SMA male connector. It operates at 868 MHz. The gain of the antenna is 5 dBi, and its impedance is 50 ohm. The product is 195 mm long, in black.
Technical specifications
Version: broken 0/45/90
Type of antenna: external
Connector: SMA
Frequency: 868 MHz
Polarization: Linear
energetic gain: 5 dBi
VSWR: < 2
Impedance: 50 Ω
Operating temperature: from -40°C to 85°C
Dimensions: 195 x 13 mm ±1 mm
Weight: 25 g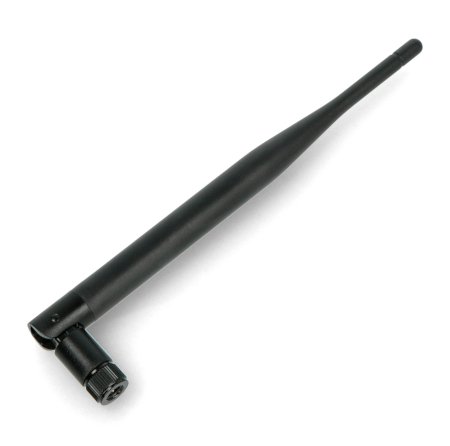 External antenna with SMA connector.