Description
Transparent case for minicomputer Banana Pi M3 with external dimensions 103x 72 x 35 mm. The case is attached with screws without glue, which allows for its removal at any time.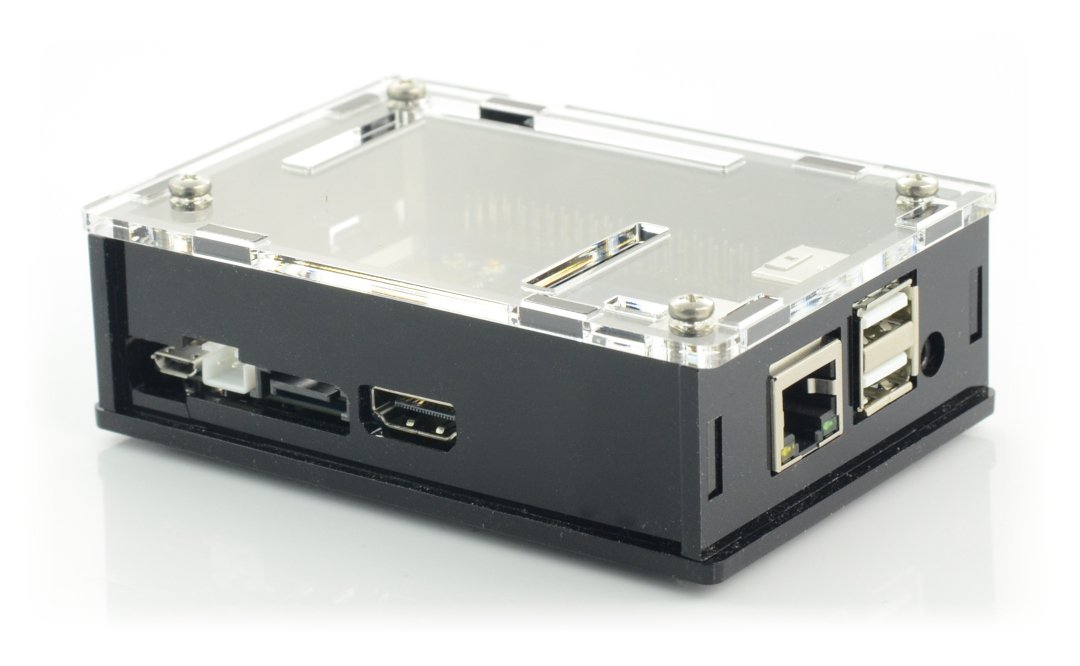 Photo of the minicomputer Banana Pi M3in the case.
The subject of the sale is the case, and other parts can be purchased separately.
Specification
Color: transparent
Material: transparent acrylic 3 mm thick
External dimensions: 103

x 72 x 35 mm