Product description: Basket for 2 AA (R6) type batteries
Basket for two AA batteries (big fingers). It has wires with insulation removed at their ends, which makes it easy to install the device.
Cart specifications
Intended use: AA batteries
Battery room: 2
Connection cables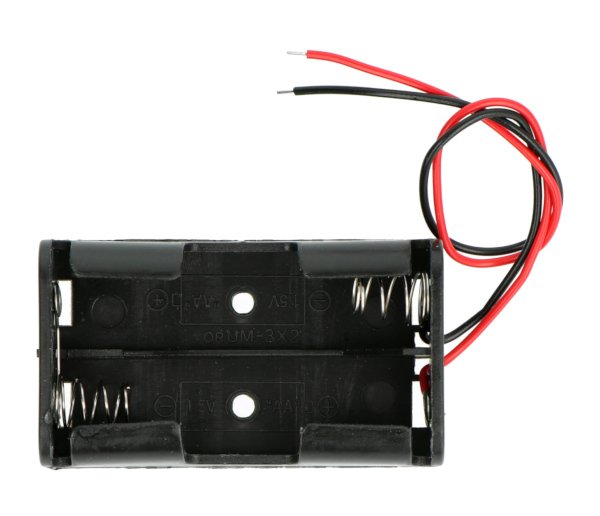 We also offer batteries and accumulators.