Product description: Bluetooth BTMDC748 Module
Flaircomm wireless communication module, 1st class. It has the SPP, DUN, HDP profile. Operating distance is up to 10m, it communicates via the USB, SPI, UART, PCM interface. The product dimensions: 35,3 x 14.0 mm.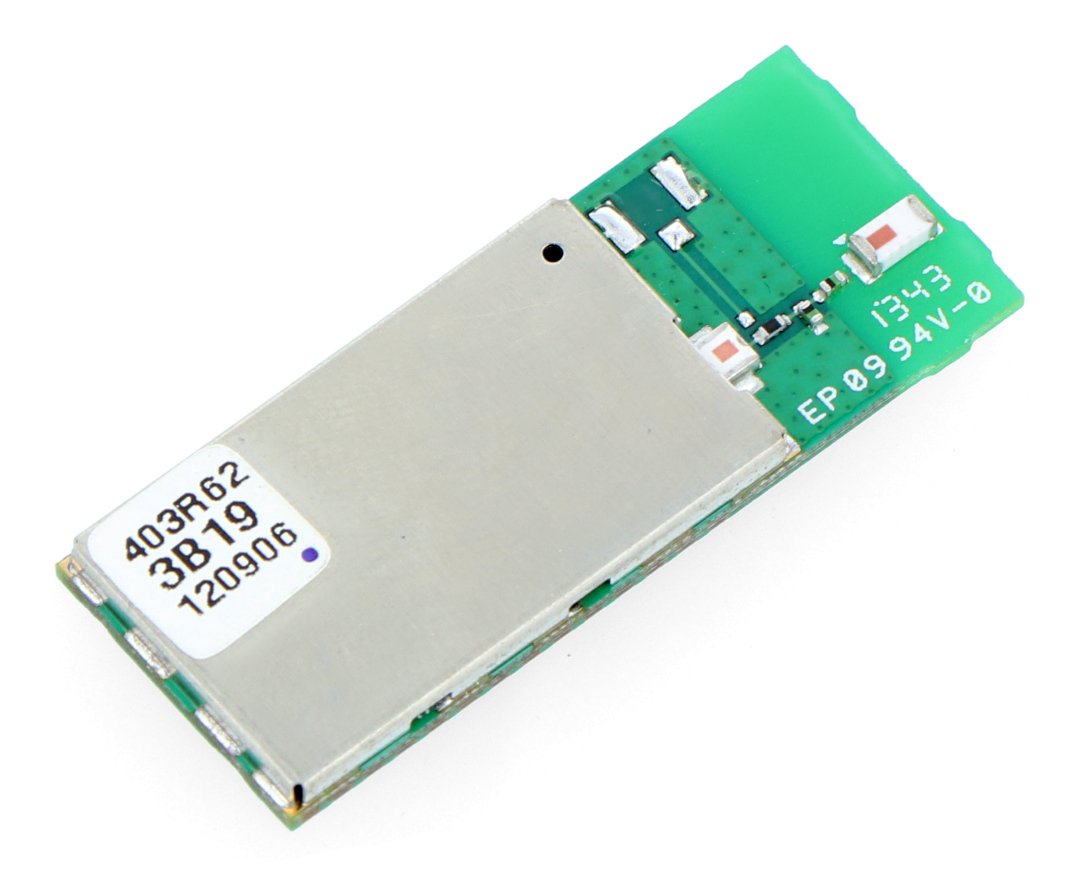 Specification of the Bluetooth BTMDC748 module
Supply voltage: 2.7 V to 3.6 V
Low power consumption, sleep mode
Class 1 - max. 17dBm
Range: up to 100 m
Standard: Bluetooth 2.0 + EDR
Profile SPP, DUN, HDP
USB, SPI, UART - PCM  communication
The pin for connecting the antenna
Small size: 35,3 x 14.0 x 2.5 mm
Weight: 2g
Detailed description of technical parameters is in the documentation of the product.