Set includes:
Two shafts with a thread diameter of 3 mm and a length of 150 mm
Six fasteners
Set of screws
Cooperate with shaft nuts thread M3.
Shafts are compatible with the wheels and gearboxes of the company Tamiya.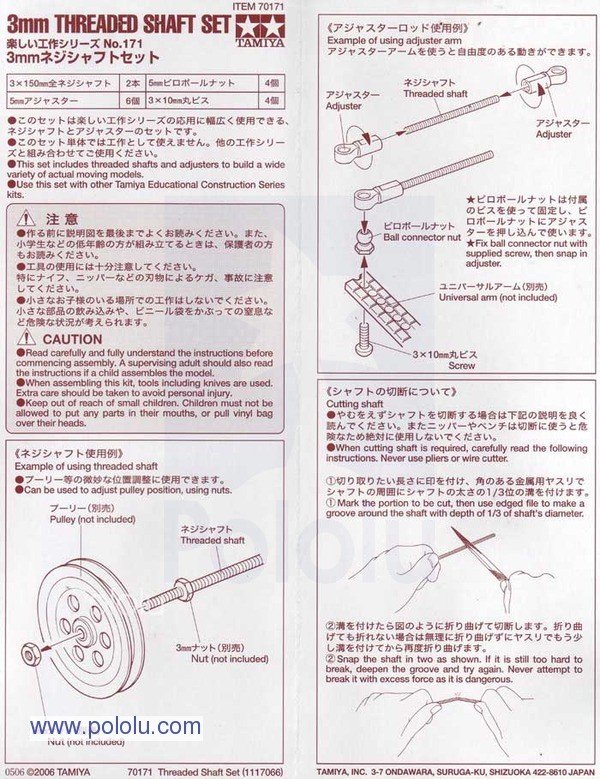 In our offer there is also a set of 3 mm shafts.