Description
The chassis is in the form of a circle with a diameter of 127 mm. It is made of 3 mm acrylic. The plate has holes that allow easy installation of elements made by the Pololu company, including: motors (with mounts), wheels and various sensors. The Pololu product makes it easy to create a complete chassis for a robot.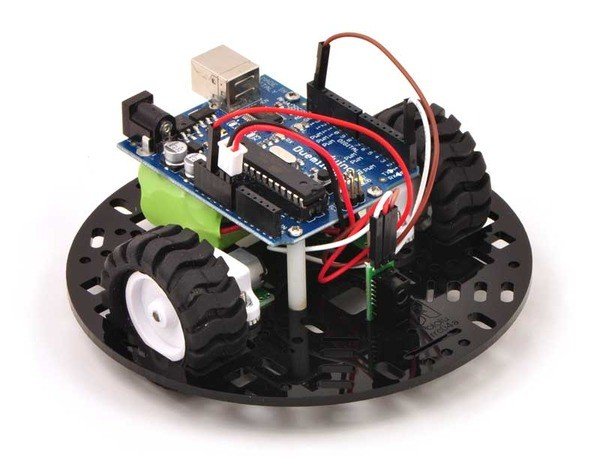 You can also request the chassis in other colors:
red, black, blue, white, blue, transparent white, transparent grey, transparent blue


An example of the construction of the robot based on the RRC04A chassis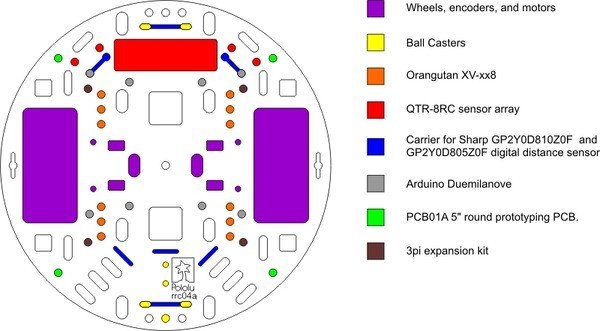 The distribution of the elements offered by Pololu.