Product description: 7xDarlington chip ULN2003A - SMD
7-channel Darlington driver in SO-16 case.

Parameters:
Output voltage max: 50V
Output current 500mA continuous
Short-term output current: 600mA
Case: DIP
Outputs can be combined in parallel to achieve greater performance.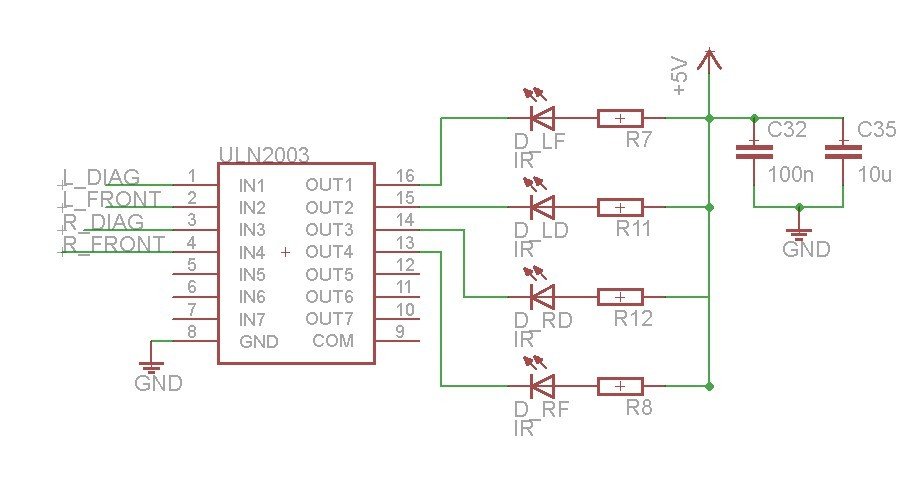 An exemplary diagram of the use of the IC ULN2003 to control the IR transmitters in the work of the MicroMouse.