Product description: FORBOT – Plexiglas case for Arduino UNO
Universal case with FORBOT.pllogo for the popular Arduino Uno - protects the board from accidental short circuits and dirt. Through appropriate cutouts it provides easy access to all connectors (USB, power, GPIO, 2xISP) and RESET button. In addition, it is possible to to fully open the top flap of the case.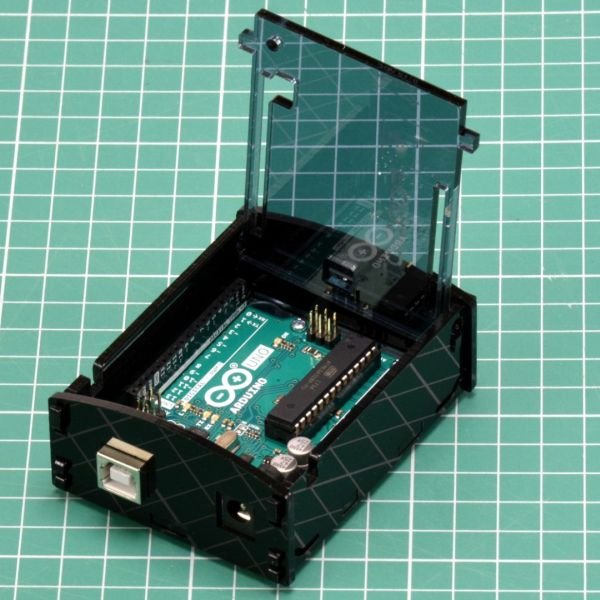 Arduino UNO case – easy access to connectors
Arduino UNO is mounted with 4 screws (included), so that it does not move inside the case. In addition, on the bottom wall of Plexiglas, there are 2 mounting holes that allow fastening of the case to the rest of the constructed device, and even to the wall.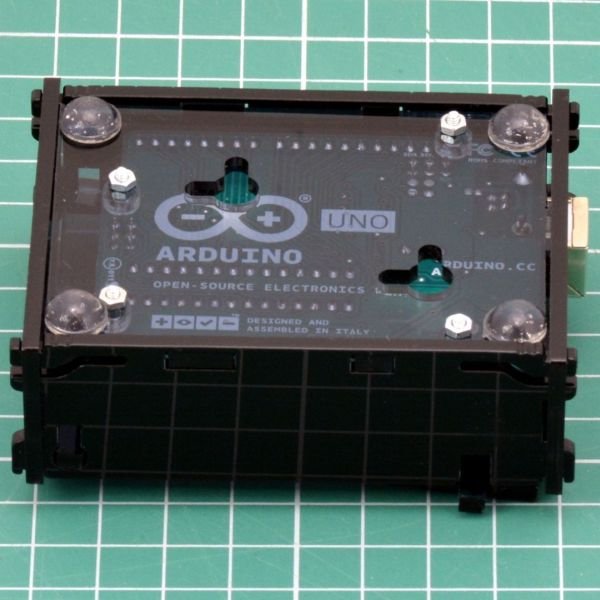 Arduino UNO case – bottom view
Two elements of the case are engraved with the logo of the website FORBOT.pl - this product is suitable therefore in particular for those studyingthe basics of Arduino with the course, which is available on this website. The purchase of this product contributes to the emergence of subsequent courses in electronics and programming.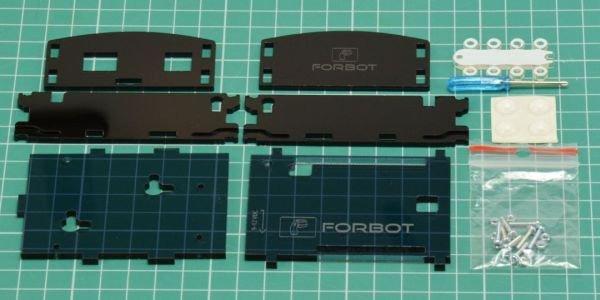 Arduino UNO case – set contents
The set includes the parts of the case (cut on a laser plotter in Plexiglas: sides black, up/down graphite translucent), all necessary fasteners (screws, nuts, washers), softVelcro feet and a small screwdriver.
Attention! Arduino Uno is NOT included in. the kit. There elements of Plexiglas covered with a white protective film that must be taken off before installing the case.
Specifications of Forbot case for Arduino Uno
Construction material: plexiglass
Color: black - transparent
Thickness: 3 mm
Complete with mounting components