Description
A set of "Master of Electronics" is a set of sets, as well as additional materials for:
Thanks to the sets included in this package, you can perform all the practical exercises described inthe 3 most popular courses of electronics. The experiments described in these guides, explain the practical aspects of electronics from the basics (everyone can start).
The exercises described in the second course, allow you to use the knowledge for making practical projects (i.a. the object sensor, remote control tester, servo driver). The third course teaches the basics of digital electronic world: from the necessary theoretical introduction to the construction of complex projects.

A set of "Master of Electronics" is a set of the following products: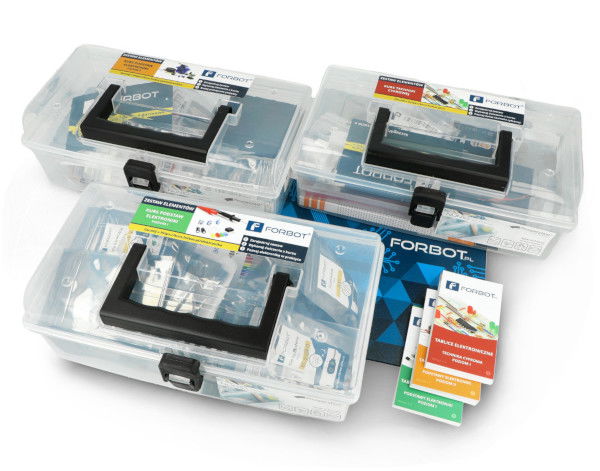 Purchase these products in a package - a guarantee of compatibility of items and the lowest price.
Set of "Master of Electronics" includes all of the above products in original, separate containers, making it easy to identify the elements required to perform the exercises of each course.
In the kit there is NO multimeter that is required to perform some exercises. You can use the owned meter or add to a set a recommended multimeter, which is located in section "suggested accessories".
The sets have unique codes that allow, i.a.:
to confirm the originality of the product,
to receive notification of news and updates of course
to access additional materials and quick help on the forum.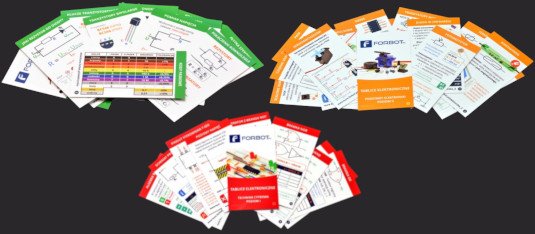 The set includes tables with information that is useful when performing exercises.