Description: FORBOT set Master Arduino
The "Arduino Master" set is a set of sets to: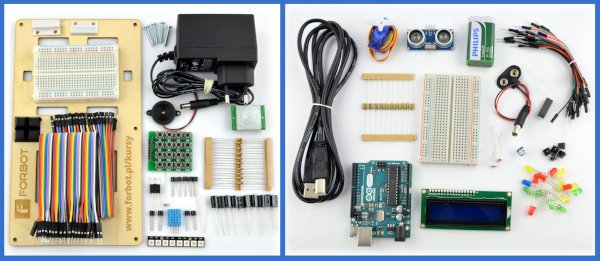 Thanks to the sets included in this package you can do all the practical exercises described in two free Arduino courses. By performing subsequent experiments you will learn how to build programmable devices with the currently most popular Arduino platform. You will test in practice the operation of sensors, engine drivers and many other elements that will allow you to build interesting projects (e.g. weather station and control panel). The courses are dedicated for complete beginners and explain all the basics of Arduino - everyone can start!
Arduino Master" set is a set of the following products:

FORBOT Master Arduino set - 360° view photo.
Purchase of the above products in a package is a guarantee of compatibility of elements and the lowest price.
The "Arduino Master" set includes all the above mentioned products in original, separate packages, which makes it possible to easily separate the elements needed to perform the exercises from each course.
The sets contain unique codes, thanks to which you can, among other things, find the following
confirm the originality of the products,
receive notifications of course news and updates,
Access additional materials and quicker help on the forum.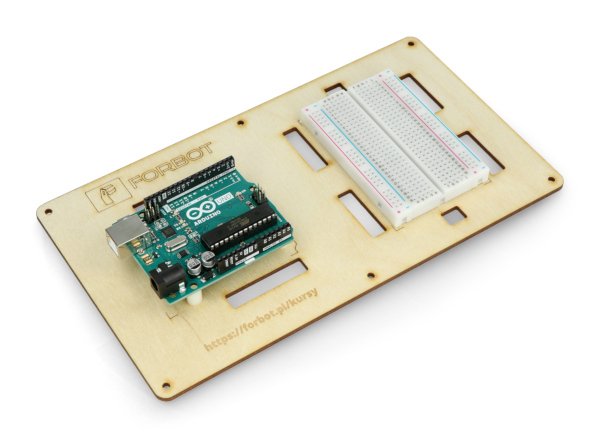 There is also a stand included in the set, allowing you to mount Arduino with a contact plate.