Product description: Useless gift box - do not touch me!
Foldablewoodenbox - don't touch me!Fold it yourselfwith the help of instructions. Every time you turn on a button, the box will automatically open itself. When activated, the mechanism opens the box, from which the arm pulls out and turns off the button, and then retracts. The box measures 13 x10 x 4.5 cm andis made of wood. The mechanism is powered by2 AA 1.5 V batteries (not included).
AA batteriesare not included.
They can be purchased separately.
Attention!
This product is a DIY kit for self-assembly. It does not contain the batteries needed to run the product.
The kit contains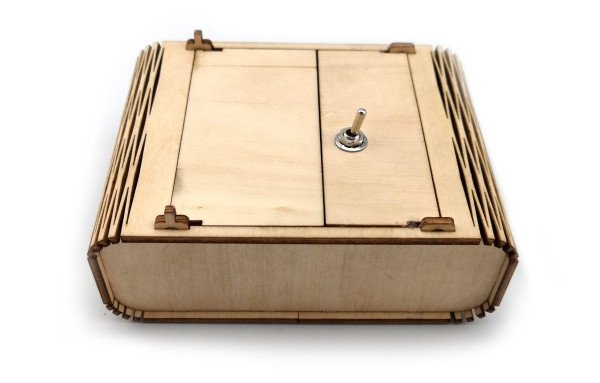 Useless gift box - don't touch me!
Box specifications
Material: wood
Power supply: 2 x AA 1.5 V
Dimensions: 13 x 4.5 x 10 cm