Product description: Gear set - 61 items
A set of gears in various sizes and shapes with 61 items.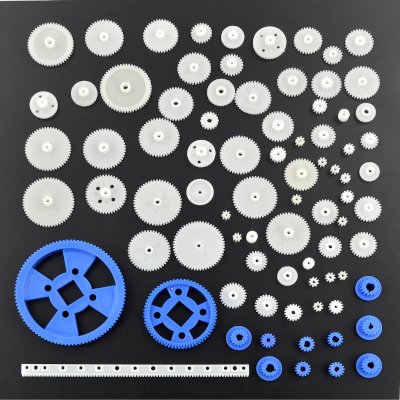 Included in the set:
2 large blue
5 blue attackers
5 blue attackers with a casing
18 double whites
5 double, angular white
5 single, angular white
12 individual whites
12 attacking whites
3 snails
3 worm gears
1 toothed belt
Blue teeth do not work with white ones.
The number of teeth in the set may vary.