Description of product: DFRobot Gravity - pH analog sensor / meter
The analog pH meter is compatible with Arduino. It allows you to measure water quality. It has an accuracy of +/- 0.1 pH, which is sufficient in most cases. Equipped with LED, BNC connector and PH2.0 interface. The kit includes a cable adapted to overlay DFRobot IO Expansion Shield.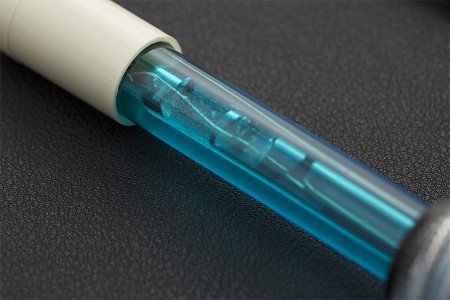 The product is compatible with Arduino
Sample code and detailed information can be found in the user guide.

The sensor works with any microcontroller that has analog inputs, including Arduino. To read data, simply connect the power and the output pin for any analog input of the microcontroller and to read the measurement result.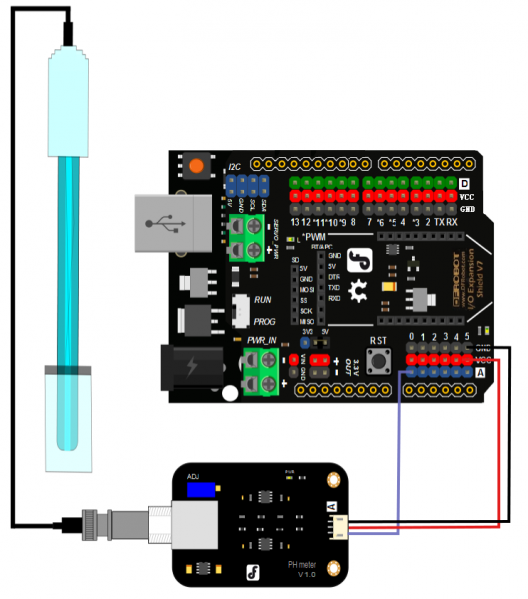 Example of connection of the sensor.
Specification
Supply voltage: 5 V
Measuring range: from 0 pH to 14 pH
Operating temperature: 0 °C to 60 °C
Accuracy: +/- 0.1 pH
Response time: up to 1 min
PH sensor with BNC connector
PH2.0 interface
Gain adjustment with potentiometer
Cable for connection with DFRobot IO Expansion Shield