Description: Xblitz UNI PRO 1 earphones - Bluetooth with microphone - black.
The UNI PRO 1 is the basic model of Xblitz's UNI PRO wireless headphones series, allowing us to enjoy our favourite music at any time without the clutter of wires and limited movements like a wire flea. UNI PRO allows us to play music for about 3 hours. After discharging the batteries in the headphones it is enough to put them for a while in the enclosed case, which also serves as a powerbank.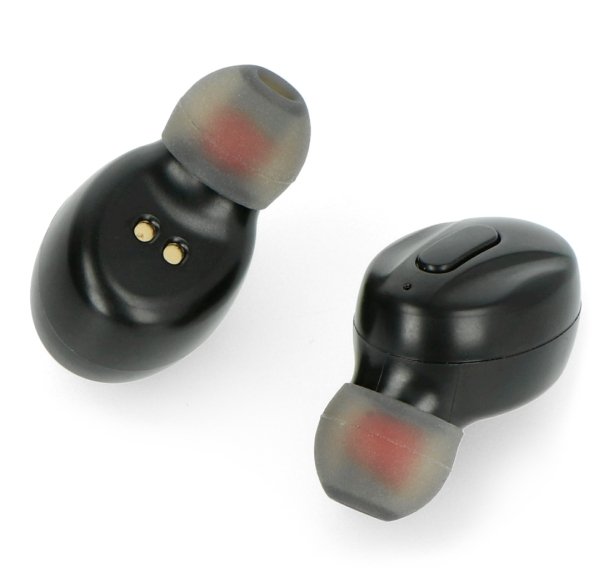 UNI PRO headphones 1.
Possibilities of Bluetooth headphones
Wireless headphones are dedicated for people who live very intensely and at the same time cannot imagine life without music. Their greatest advantage over classic fleas is the freedom they offer by using Bluetooth transmission instead of classic wired communication.
This allows you to use them during virtually any activity during the day, we can take them for training without worrying about breaking the cable or accidentally jerking them off and our phone could fall out of your pocket. UNI PRO 1 headphones are also equipped with a microphone, so we can make phone calls, and the use of multifunction buttons allows you to answer a call without having to reach for the phone.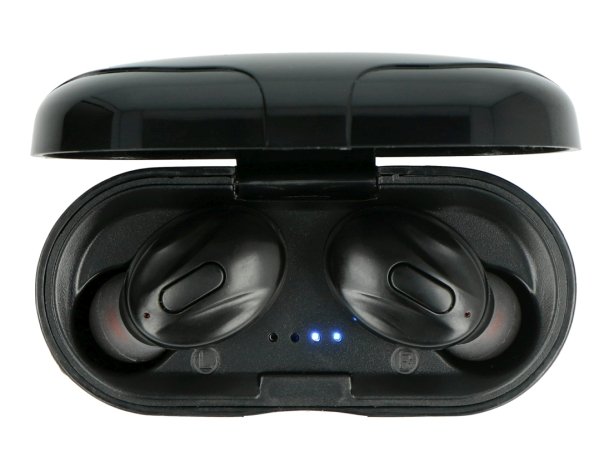 Headphones in a charging case.
Communication of headphones with Bluetooth module
Pairing headphones with a Bluetooth module is trivially simple, and if there is a problem, there is a user manual in the box to explain the process step by step. Once paired, the headphones will automatically connect to the previously paired device when the charging mode is switched off, i.e. when you remove them from the case. The buttons also allow us to call voice assistants such as Google Assistant or Siri.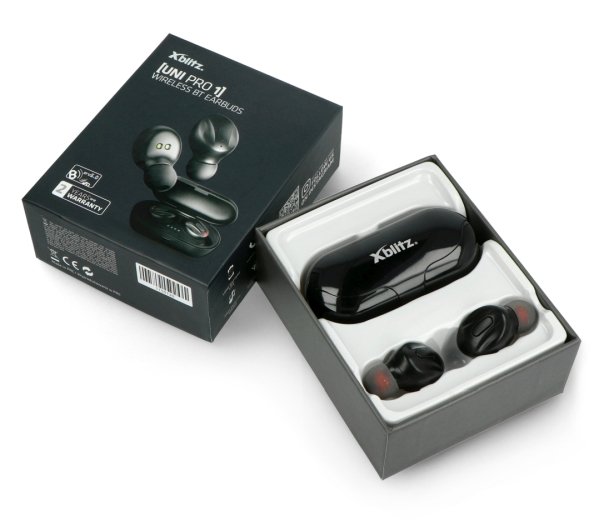 In our offer you will also find UNI PRO 2and UNI PRO 3 headphones.
The set includes
UNI PRO 1 Bluetooth headphones
Loading case
USB charging cable for the case
Spare headphone earphones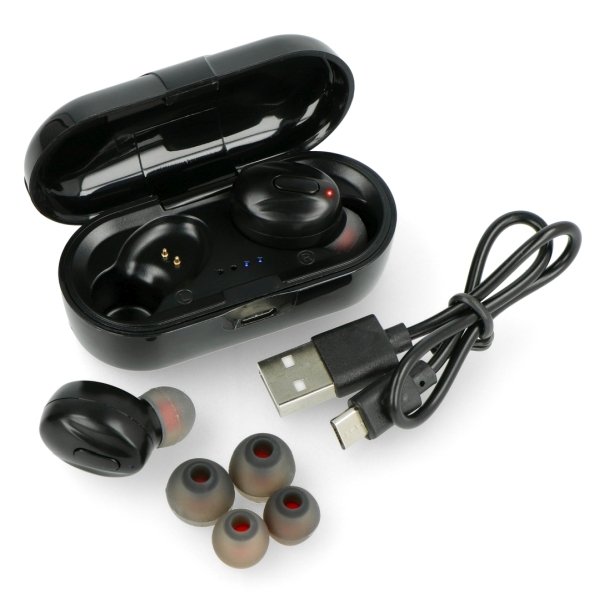 Set contents.
Technical specification
Parameter
Scope

Impedance of headphone speakers:

16 ohms

Frequency of operation:

from 20 Hz to 20 KHz

Time to talk/listen to music:

3 to 4 hours

Standby time:

120 h


Range of connection:

10 m

Headphone sensitivity:

98 dB

The power of headphones:

3 mW

Headphone and case charging time:

1 h

Capacity of headphone batteries:

50 mAh

The battery capacity of the case:

350 mAh

Battery voltage:

3.2 V to 4.2 V
Input voltage:
5 V

Dimensions (case):

67 x 25 x 27 mm

The weight (from the case):

35 g