Product description: Pololu JRK 21v3 - single channel USB motor driver
Extremely easy to use motor driver with feedback support. Communication interfaces available: USB, TTL, analog and radio. Supply voltage from 5 V to 28 V. Continuous current up to 3 A.

The kit requires simple soldering of basic electronic components.
Polol JRK 21v3 motor controller features

USB interface (emulated serial COM port) for motor control directly from the computer

Software compatible with Windows 7, 8 , Vista, XP
Configurable:

PIDs
Maximum PWM signal filling
Maximum acceleration
Weights of non-compliance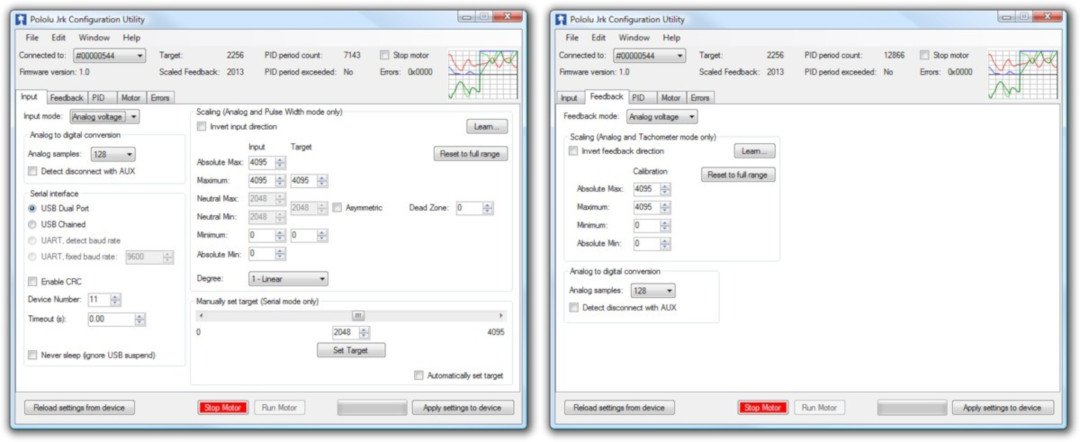 High frequency PWM signal, no noise or squeaking

Current sensor, current limitation possible

Four communication protocols:

USB - direct connection to a computer

TTL (Full-duplex) - serial interface for connection to e.g. microcontroller

Radio signal (RC)

Analog input (0 - 5V) - connection of potentiometer or joysticks

CRC option - protection against communication errors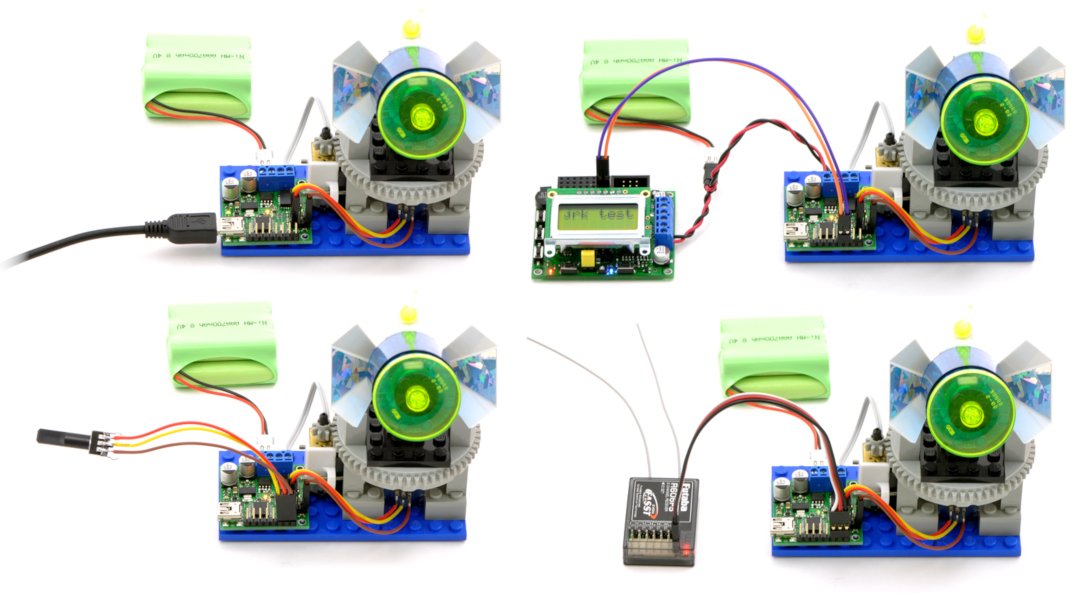 Engine driver outputs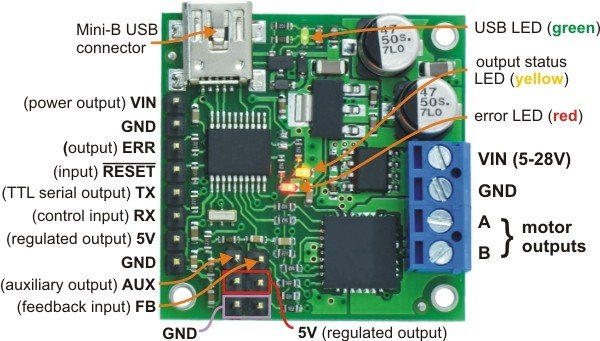 The system is designed for self-assembly, requires simple soldering of basic elements. On request, we can supply the module with soldered connectors and a capacitor. For this purpose, please leave the information in the commentary to the order.
Polol JRK 21v3 controller dimensions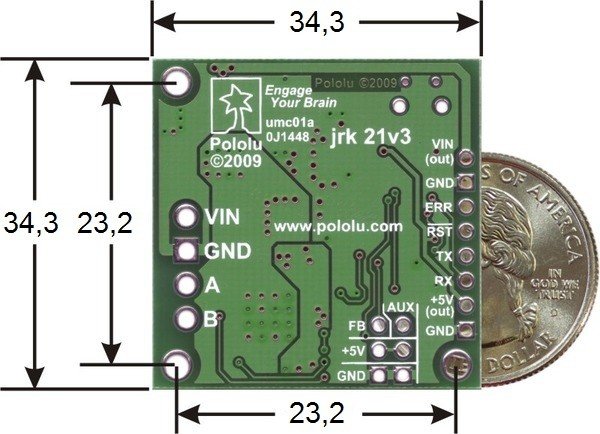 Polol JRK 21v3 motor controller specification
The engine controller: MC33926
Motor supply voltage: 5V - 28V
Continuous current per channel: 3 A
Maximum current, instantaneous per channel: 5A
Maximum PWM signal frequency: 20kHz
The supply voltage of the logical part: 4V to 5V
Number of channels: 1
Current sensor sensitivity 0.5 A/V

reading converted to 8-bit number (from 0-255)

Interfaces: USB, serial TTL, RC servo, analog voltage

Autodetection baud rates 300 - 115,200 bps
For RC mode, the pulse amplitudes can be in the order of 2V

Reverse power connection protection
Dimensions (without connectors): 34.2 x 34.2 x 10 mm
Weight (without connectors): 6.5 g
At your request, we can import a compatible Concentric LACT10P-12V-20 Linear Actuator.