Description
The sensor to determine the moisture level of the soil. It is powered with the voltage from 3.3 V to 5 V. It has digital and analog output, making it compatible with most of the commissioning modules including Raspberry Pi and Arduino. The device can be used, for example, for measuring the moisture content of the soil in the pot.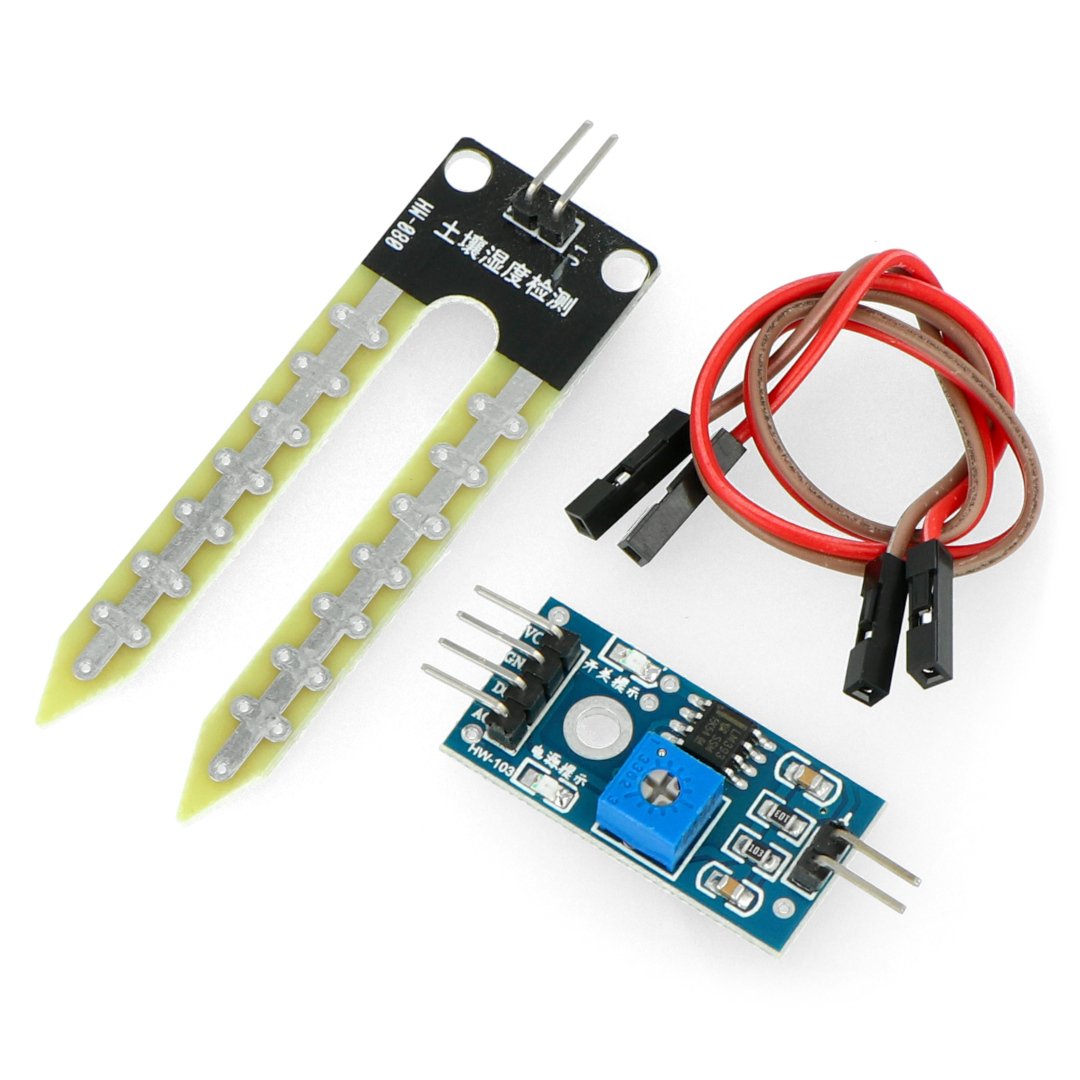 Sensor maintenance
The device consists of three parts: measuring probe, detector module and wires. The probe needs to be connected with the main module via wires and place them in the soil where moisture will be measured.
The sensor has a digital D0 output that indicates the exceeding of the set values, using the potentiometer, and analog A0 that helps to get the accurate moisture value.
The digital output D0
The potentiometer sets the threshold above which the output D0 is changed from a high to a low status. The D0 pin can be connected directly to the microcontroller or the development kit, including Arduino or, for example, with a buzzer module which will signal too low or too high humidity level.
Analog A0 output
The sensor has an analog A0 output, which must be connected to the pin of the A/D converter (analog input in Arduino). This will allow you to determine the humidity level more accurately while measuring the proportional voltage signal.
The product is compatible with Arduino
On our website, there is a description of the connection of the sensor with the Arduino.
Online available is a sample program for Arduino users.
The contents of the set:
Measuring probe
The main module
2 connecting cables