Product description: LED panel light round ultra slim ART, 300mm, 25W, 1750lm, neutral color
Round LED panel for indoor use will add special character to any room. High light output (1750 LM) and wide beam angle (120 degree) allow for good illumination of any interior while maintaining a high aesthetic level. The extremely thin design - 12 mm allows you to place the panel in almost any place where the need arises. Installation requires a hole depth of just 8 mm and a diameter of 280 mm. It is more a larger equivalent of panel LED ART with a diameter of 211 mm.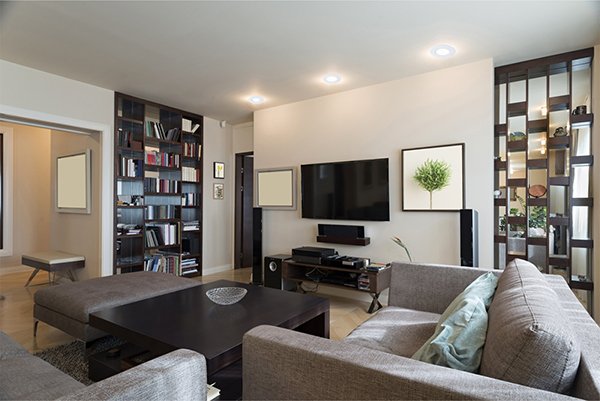 Round LED panel ultra slim ART 300 mm, 25 W, 1750 lm, color neutral.
Specification of LED round panel 300 mm ART ultra slim 4301597
| Option | Value |
| --- | --- |
| Manufacturer's symbol: | 4301597 |
| Power: | 25 W |
| Water resistant: | no |
| Installation: | concealed mounting |
| Power supply: | AC 230 V (AC) |
| Luminous flux: | 1750 LM |
| Light angle: | 120° |
| The color of the light: | 4000k (white neutral) |
| Energy class: | A |
| Energy consumption: | 25 kWh / 1000ч |
| The number of cycles on/off: | more than 15,000 |
| Expiration date: | 30 000 hours |
| Heating time: | below 1 sec. |
| Power factor: | 0.6 |
| Height: | 12 mm |
| The diameter of the lamp: | 296 mm |
| The depth of holes for installation: | 8 mm |
| Dimming: | no |
| Accent lighting: | no |
| CRI/Ra: | above 80 |
| LLMF: | 0.65 |
| Manufacturer: | ART |
| Safety/compliance: | CE |
| Guarantee: | 24 months |