Description
Linear motion slide unit with a diameter of 8 mm, suitable for use in precision linear motion applications such as printing machines and CNC computers. It has a flat mounting surface and four threaded holes for screws. The ball located inside provides smooth and quiet operation.
Key features
Linear motion slide unit with ball insert for use in linear motion applications
Aluminum sleeve block with four holes for quick installation
Tile synthetic resin provides precise movement and low noise level
Four rows of balls inside the sleeve for a smooth work
Fitted seals protect from dust
Set includes 2 pieces.
Dimensions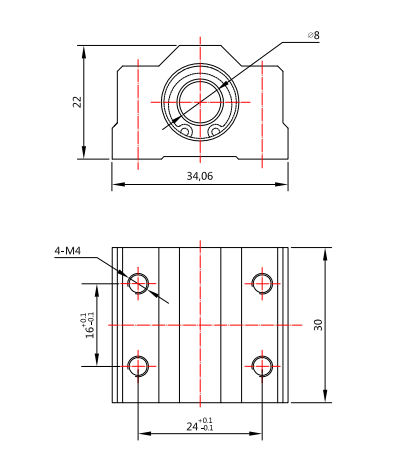 Example usage