Product description: FORBOT - set for Arduino basics course + gadgets and Box (PLUS version)
This kit contains Arduino Uno main module and basic electronic components: LCD display with connectors, contact board, wires, diodes, resistors and many others. Based on these devices there is a free Arduino course available on Forbot.pl forum. The kit is compatible with the program Laboratory of the Future.
The subject of this sale is 15 pieces of kit for Arduino basics course. The kit is dedicated and complies with the specification of the Laboratoria Przyszłości program.

Unique code in the kit
The kit also includes a unique code, thanks to which, among other things:
confirm the originality of the product,
you will receive information about new products and course updates,
in the future you will get access to new materials and faster help on the forum.
By purchasing this set you support FORBOT service! As a thank you you will receive Forbot gadgets, such as: a pen, stickers and a notebook, as well as a box to store the elements of the kit.
Check also the set of elements needed for the continuation of the course:
Arduino Level II
.

At Forbot.pl we run a course on basics of electronics, based on elements from this kit. In our offer you will also find other kits, which lessons are conducted on this portal.
Course plan
| L.p. | Episode title | |
| --- | --- | --- |
| 0 | Course Announcement | Available |
| 1 | Introduction, what is Arduino? | Available |
| 2 | Basic programming, I/O ports | Available |
| 3 | UART (communication with PC), variables | Available |
| 4 | ADC transducer | Available |
| 5 | PWM, servos, libraries | Available |
| 6 | UART continuation, servos | Available |
| 7 | Text display, LCD 2x16 | Available |
| 8 | Control of DC motors, for loop | Available |
| 9 | Distance sensor HC-SR04 | Available |
| 10 | Charts, random numbers, conditions cd. | Available |
| 11 | Summary, QUIZ | Available |
| ... | You can find further articles in the Arduino course, level II | Level II |
Contents of the kit
The kit contains electronic elements, thanks to which you will be able to perform all exercises in practice.
L.p.
Picture
Name
1
Arduino Uno - original, latest module with Atmega328 microcontroller.
2
400 hole contact board - a board with separate power supply lines to create electronic circuits.
3
Male to maleconnection wires - 20 pcs. - Allows to create connections on contact board and between board and Arduino.
4
9 V battery with dedicated clip.
5
Resistors: 330Ω, 1 kΩ (10 pieces each).
6
Mounting potentiometer - connected to the analog leads can be used as a user interface element - simple knob.
7
5mm LEDs: green (5 pcs.), red (5 pcs.), yellow (5 pcs.), blue (1 pc.).
8
Two photoresistors - sensors enabling measurement of incident light intensity, e.g. to detect whether the room is dark or bright.
9
Micro typemodeling servo.
10
16x2 LCD display with connectors.
11
Motor driver L293D - H-bridge

to

control the direction and speed of two DC motors.
12
Distance sensor - ultrasonic HC-SR04 operating in the range from 2 cm to 200 cm.
13
Buzzer with generator - powered by 5 V simple generator of sound signals.
14
Voltage stabiliser 5 V with capacitors.
15
Tact-switch buttons - 5 pcs.
16
USB cable to connect Arduino to computer.
Arduino - the most popular platform to learn programming and electronics
When the question "What's the best place to start? "Where is the best place to start learning programming?", One of the most common answers is "From Arduino". What's more, there's nothing surprising about that! This platform was created to make programming easier for anyone who doesn't have much experience with electronics and writing computer programs. Choosing Arduino is a good start for future professional developers as well as occasional tinkerers.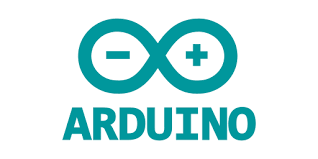 Learn the secrets of program code cooperation with external hardware!
FORBOT programming course covers all the basics of Arduino hardware and functions used in Arduino programs. Thanks to this course, user gains solid basis for creating simple programmable electronic devices. What's more, with practical and theoretical Arduino basics mastered, you can start learning to program STM32 microcontrollers, which offer even wider range of hardware and software capabilities.