Product Description: IR Beam Interruption Detector - LED 5 mm - 0-200 cm
A motionsensor that detects the interruption of the infrared light beam transmitted between the transmitter and the receiver. The detection range is from 0 cm to 200 cm. Interruption of the beam by a foreign object is signalled by the receiver using light effects. The module is equipped with a 5 mm IR LED with an illumination angle of 20°. Beam interruption systems are used e.g. in measuring gates.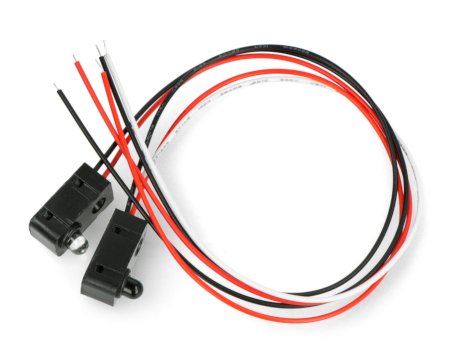 IR beam interruption detector - 5 mm LED.
Specifications of the beam interruption sensor
Supply voltage: 3.3 V to 5 V
Range: 0 cm to 200 cm
Diode: 5 mm IR LED
Illumination angle: 20°
Response time: up to 2 ms
Output: open collector