Description: Fiberlogy CPE HT 1,75 mm 0,75 kg - Pure Transparent
CPE HTFilament from Fiberlogy is characterized by high mechanical and temperature resistance. It belongs to the polymer family, which includes also PETG and PCTG. It has a high resistance to chemicals and lipids. It is odourless and free from BPA, BPS and styrenes. Filament in Pure Transparent version can be used to create elements intended for contact with food. CPE HT finds numerous applications in many fields, because it is resistant to conditions such as dishwasher, in the process of chemical sterilization, and to UV rays. Fiberlogy CPE HT is an alternative for PC felts (polycarbonate).
For each material in our offer we offer ready profiles for Cura program, which allow to use felt immediately and without any configuration. For this purpose we import a file dedicated for a particular model.
Properties of CPE HT Filament
CPE HT is durable, resistant to temperatures up to 110 ° C, does not emit odors during printing. The chemical composition of the felt does not contain BPA, BPS and styrenes. Due to the strong adhesion to the substrate, it is not recommended to print directly on the surface of the table or glass, as this may lead to its damage. It is recommended to use, for example, masking tape.
Suggested parameters for printing with felt
| | |
| --- | --- |
| Printing temperature | From 260°C to 280°C |
| Table temperature | From 110°C to 120°C |
| Closed chamber | Not required |
Due to differences in printer design, the above data should be treated as a guideline, and the appropriate values should be determined experimentally.
Fiberlogy felt specification
Parameter
Range
Filament diameter
1,75 mm
Dimensional tolerance of the filament
+/- 0.02 mm
Colour
Colourless
Printing temperature
From 260°C to 280°C
Table temperature
From 110°C to 120°C
Spool material
CPE HT
Printing speed
< 100 mm/sec.
Drying conditions
60°C / 4 h
Substrate
Masking tape, PVA adhesive, hairspray
Moisture absorber
Yes
Vacuum packaging
Yes
Roundness
+/- 0,01 mm
Retraction speed
10 to 35 mm/sec.
Net weight
0,75 kg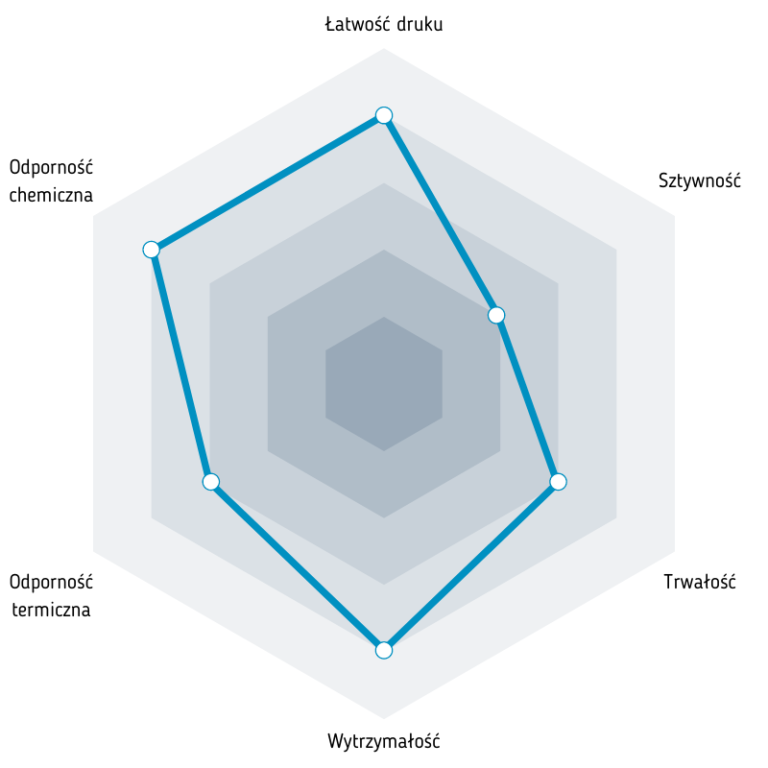 Properties graph of CPE HT filament.