Product description:125 mm straightpliersVorel 42303 - black
Pliers are probably one of the most common hand tools. It is an indispensable piece of equipment for a toolbox as well as for any DIY workshop. They are used when you need to clamp a piece but also to hold, cut and straighten .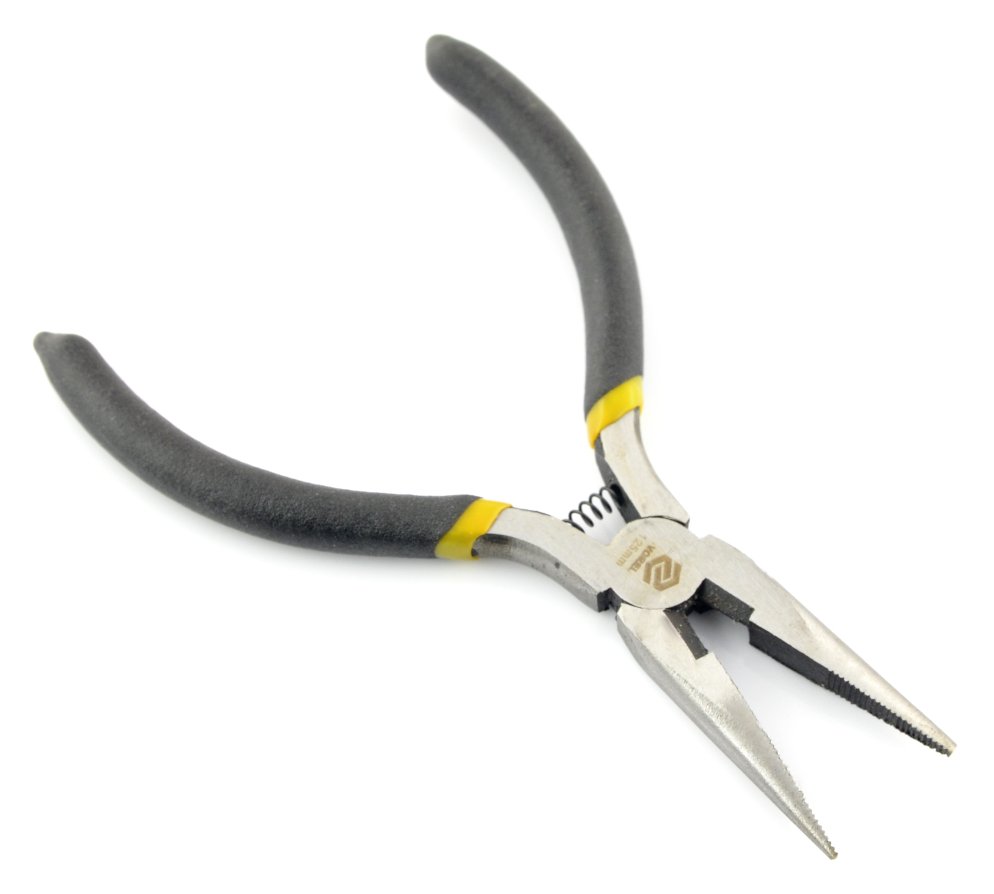 125 mm straight pliers Vorel 42303 - black
Vorel model 42303 125 mm straight pliers with a serrated jaw surface and profiled cutting blades. The handle is covered with comfortable plastic caps. Ideal tool for modelers and electronics.
Technical specifications of Vorel 42303 pliers
Size: 125 mm
Application: Universal
Profiled blades: yes
Handle caps: yes, plastic