Product description: Pololu Zumo - minisumo robot plow
Metal plow for a minisumo robot. The item dedicated for the Zumo set by Pololu.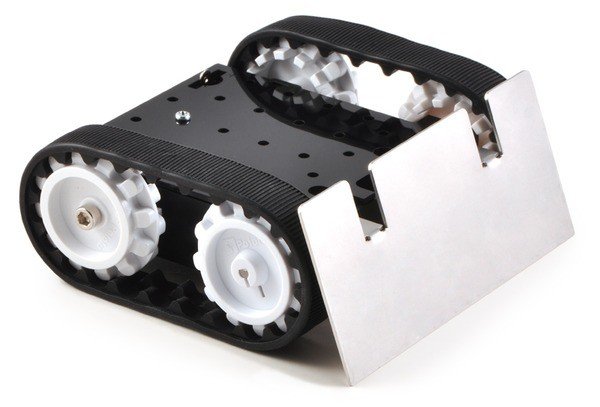 Dimensions
The plow is a rectangle with dimensions: 98 x 44 mm.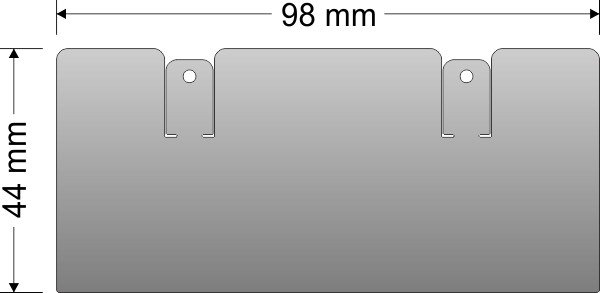 Required elements
In our offer there is also a kit that contains a plow and hi mail kit Zumo. Below you can find a list of items needed to build a complete robot.
Pololu provides a whole series of micro-motors with gearboxes. They differ in capacity and volume reflection. The most popular among designers of fighting robots are versions of the HighPower with gear 30:1 and 50:1. 
Table lists the parameters of motor prototypes at a voltage of 6V.
Mechanical box

Rotation 

speed

Maximum speed of the
Zumo robot

Torque

Maximum
current

320 rpm

0.65 m/sec

(65 cm/sec)

1.8 kg*cm

1600 mA

400 rpm

0.80 m/sec

(80 cm/sec)

1.6 kg*cm

1600 mA

625 RPM

1.3 m/sec

(130 cm/h)

1.1 kg*cm

1600 mA

1000 rpm

2.0 m/h

(200 cm/sec)

0.6 kg*cm

1600 mA

120 RPM

0.25 m/sec

(25cm/sec)

0.9 kg*cm

360 mA

170 RPM

0.35 m/sec

(35 cm/sec)

0.6 kg*cm

360 mA

250 rpm

0.50 m/sec

(50 cm/sec)

0,5 kg*cm

360 mA

440 rpm

0.90 m/sec

(90 cm/sec)

0.3 kg*cm

360 mA
Four AA batteries
To power the robot, four batteries AA are required. We recommend you to use NiMH batteries because they have the possibility of multiple charging.
The controller allows you to build fighting minisumo robot based on the popular Arduino Uno module or Leonardo. The board can be mounted on a special chassis, connecting the battery and motors from Pololu micro series.
Arduino module
The kit works with both Uno and Leonardo versions. Compatible also with older models with the same distribution of outputs, for example, Arduino Duemilanove.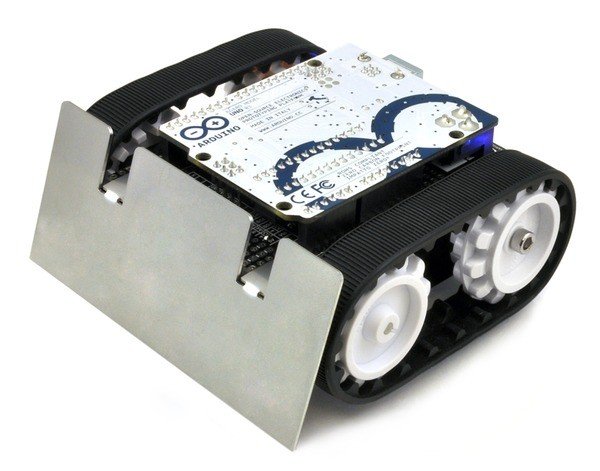 Additional items
In addition to the above listed items necessary for the operation, the user can select additional components, such as:
Reflective sensors strip
Allows you to define the white line located on the edge of the ring. Thanks to the dedicated software, the robot can stop itself from falling outside the designated area.

Charger NiMH
Allows you to recharge and reuse the NiMH batteries.
The optical elements to determine where the enemy is. Most often used digital sensors with a range of 40cm. Their advantages are small size and speed of measurement.