Product description: Mounting potentiometer lying 5kΩ - 5pcs.
Mounting potentiometer, RM-065 horizontal, in a threaded housing with a resistance of 5 kΩ. Technical details can be found in thedocumentation.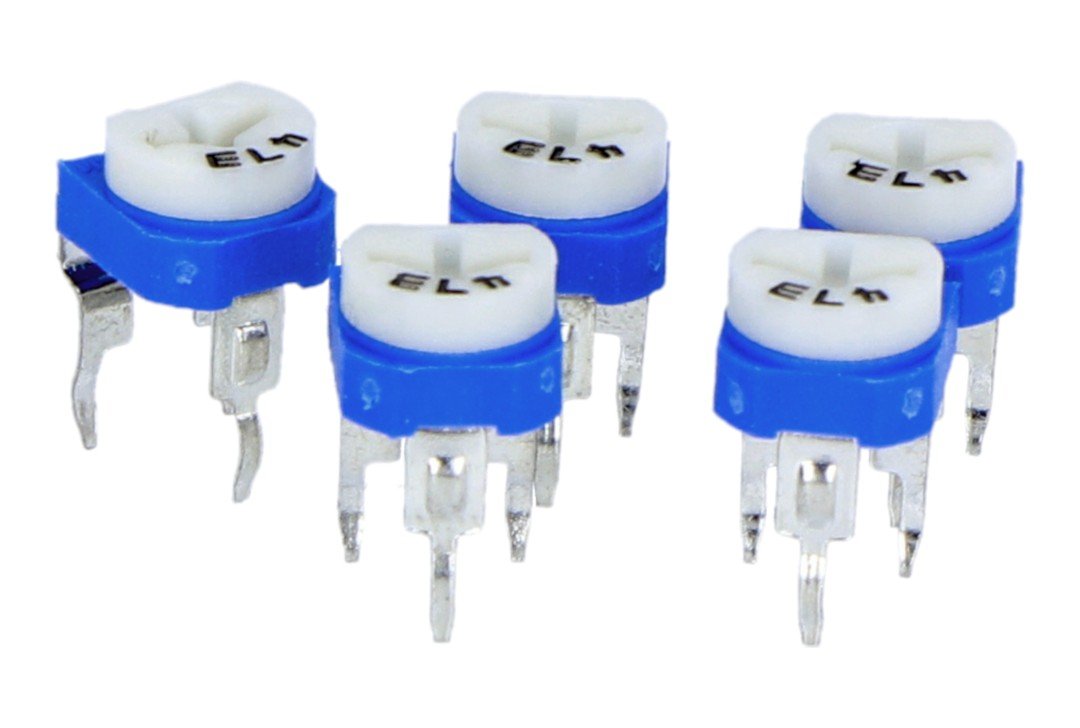 The systemcan be plugged into thecontactplateand connectedbywires.
Elements sold in a package of 5 pieces in separate, signed packages.
Potentiometer specifications
Type: assembly RM-065
Housing: THT threaded through
Resistance: 5 kΩ
Price for 5 pieces.