Description of product: Mounting potentiometer 200Ω - 5pcs.
Mounting horizontal potentiometer RM-065 in the through hole case with a resistance of 200 Ω. Technical details are given in documentation.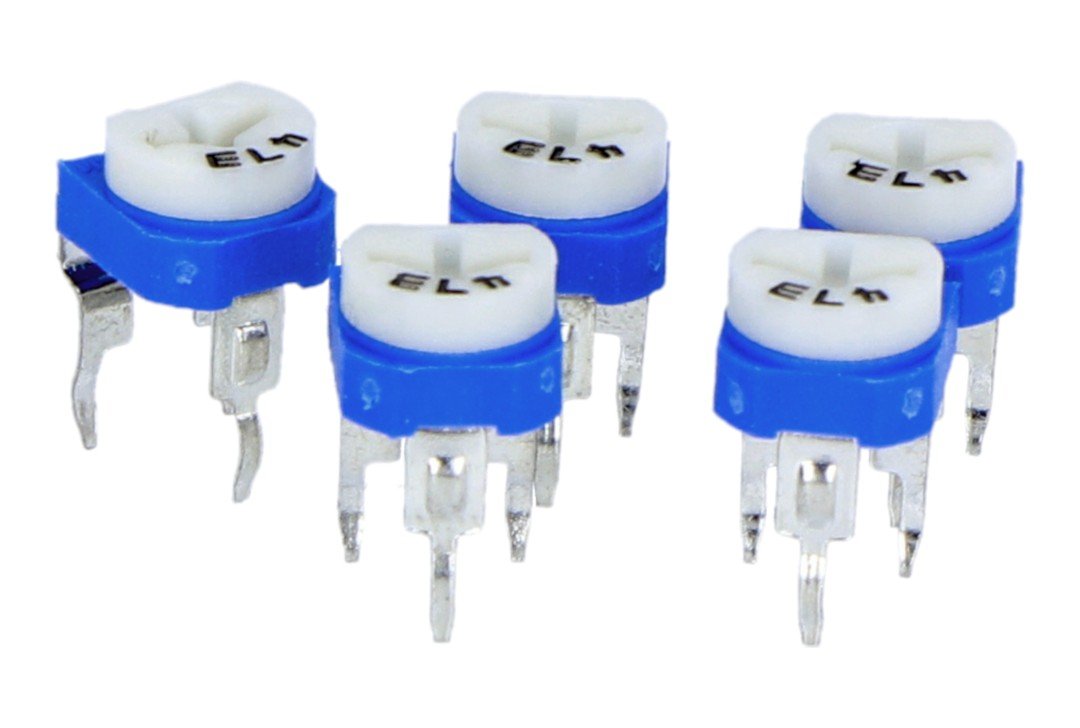 The system can be mounted on the breadboard and connected using wires.
Items are sold in set of 5 pieces in separate, signed packages.
Technical characteristics of the potentiometer
Type: mounting

RM-065

Case: through hole THT
Resistance:

200 Ω

Price for 5 PCs