Product description: DPM PF1203L under-counterboard pull-out power strip - 3 sockets - 1.5 m.
A power stripthat can be mounted underneath the desk top and retracted when additional power sockets are needed. It has3mainssockets. The cable length is 1.5 m.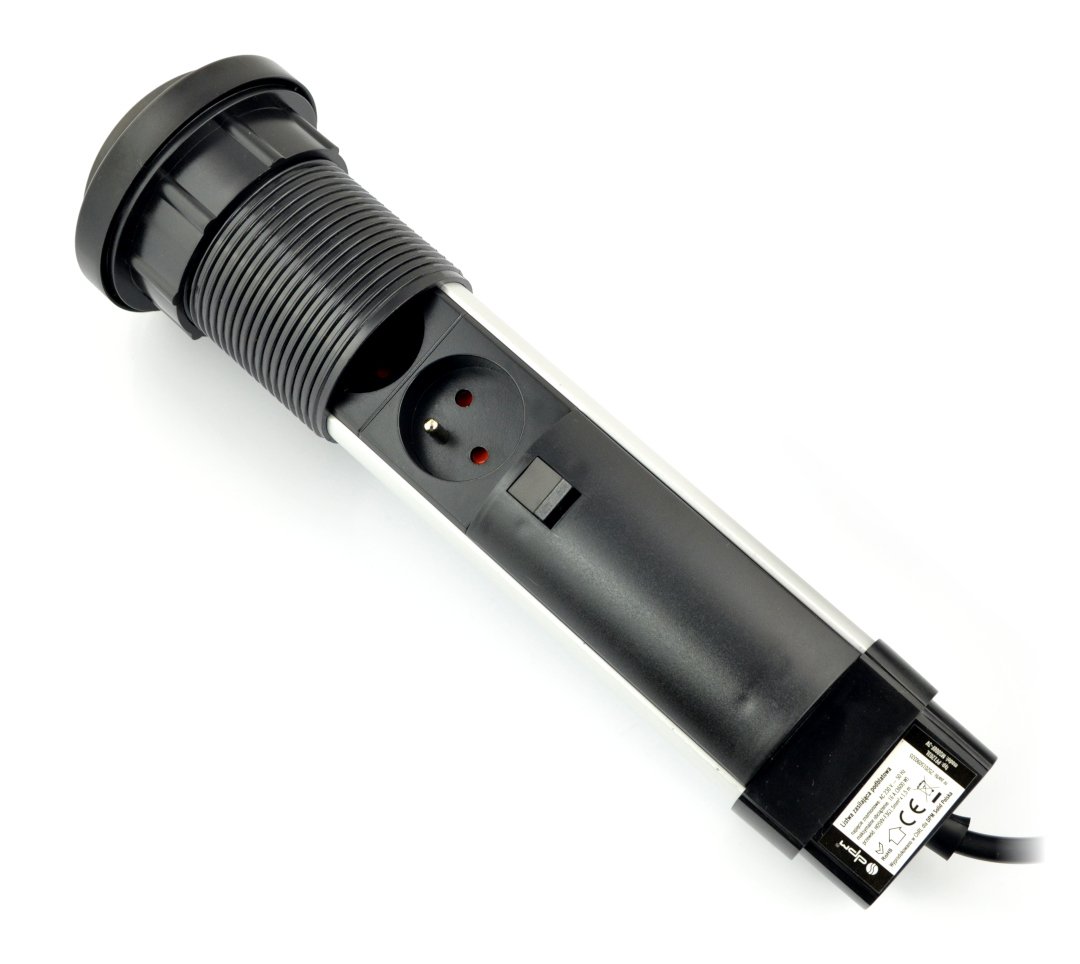 The DPM PF1203L under-desk power strip - 3 sockets - 1.5 m.
Power strip specifications
Rated voltage: 230 V AC
Maximum load: 16 A (3600 W)
3 earthed power sockets
Child-proofing
Mounting hole diameter: 69 mm
Mounting hole length: 320 mm
Cable length: 1,5 m
Additional sockets always at hand
In offices, workshops and even on private desks, we are now placing more and more mains-powered devices. Power strips are useful for connecting them - however, while it takes some effort to reach the socket located underneath the desk, the under-counterboard strip allows for convenient and quick connection of devices.
An additional advantage of a power strip mounted under the desk top is the short distance from the device to the socket. Thus, the soldering iron, LED lamp or measuring equipment can be connected without additional extensions.
Well designed power strip
DPM PF1203L - 3 sockets - 1.5m under-counterboard power strip is equipped with a circular housing. Thanks to this it fits to tables and desks of any design and takes up minimal space. The housing provides additional protection for the sockets against dust and dust.
Undercounter power strip can work with a maximum load of 16A, i.e. more than 3600 W. It has 3 earthed power sockets. What is important - the device is equipped with protection against access of children, so it can be used not only in workshops, but also in homes and apartments.