Product description: Mobile PowerBankEsperanza XMP102K Extreme Quark XL 5000 mAh battery - black and white
Mobile 5000 mAh battery designed to power or charge mobile devices. It has one USB port, the set includes a microUSB cable, which allows you to charge your mobile phone. Charging status is monitored by status LEDs.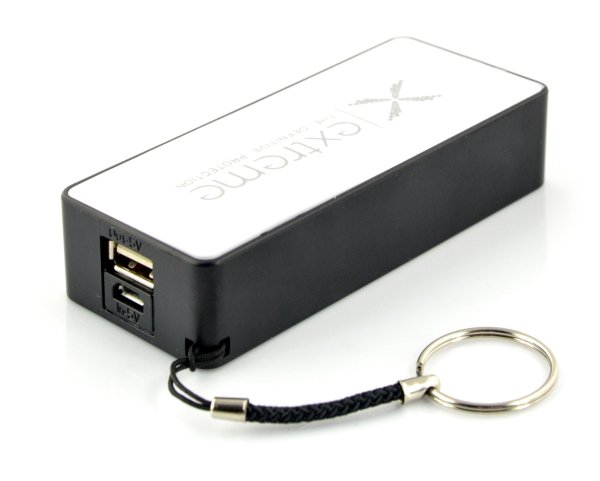 The device has a cord ended with a wheel, which allows you to attach batteries to keys.
Attention!
PowerBank powers the connected devices during charging but resets into disconnection traction.
PowerBank specification
Input socket: microUSB
Input voltage 5 V DC
Output voltage: 5 V DC (+/- 0.25 V)
One USB A socket: 5 V / 1 A
Capacity: 5000 mAh
Colour: black and white
Connectors included: microUSB cable
Dimensions: 96 x 44 x 22 mm
Weight: approx. 122 g