Product description: Sensor of the pressure force MDXS-16-5610
The sensorreduces its resistancewhen the force applied to the surface of the mat, increases. Due to this phenomenon and the useof the microcontroller with theanalog-to-digital converter, you can build a sensor that measures the force of pressure. The measurement can be displayed, for example, onthe LCD screen.
The method of connecting the pressure force sensor MDXS-16-5610
The sensor can also be mounted on a chair or pillow. For correct operation, we recommend using a specialmodule Seat Shieldand app, thanks to which you can analyse the posture, the side leaning or crossing the legs.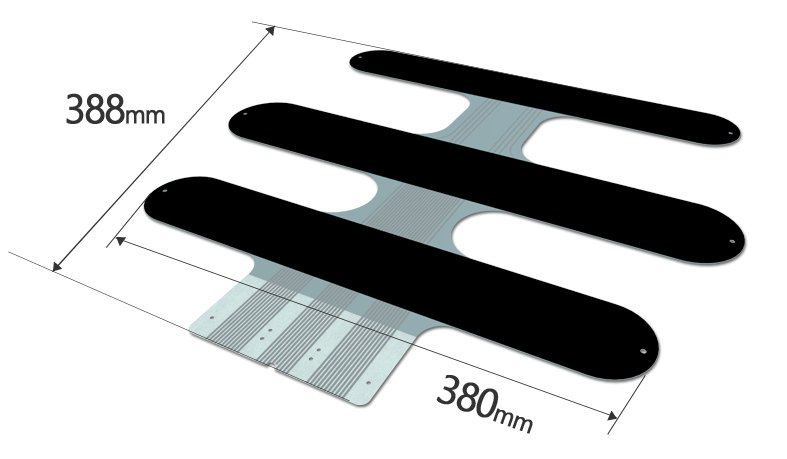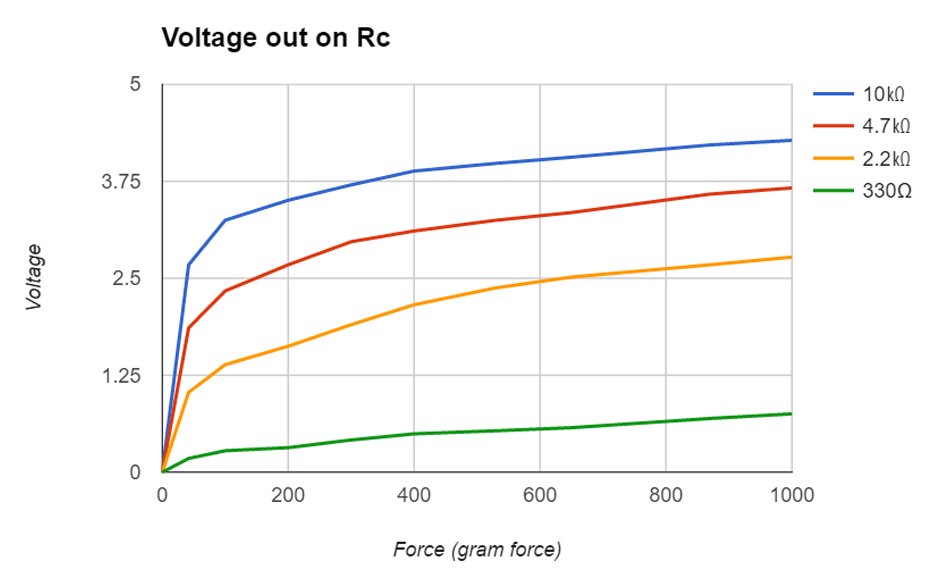 The graphs of voltage and resistance from the applied force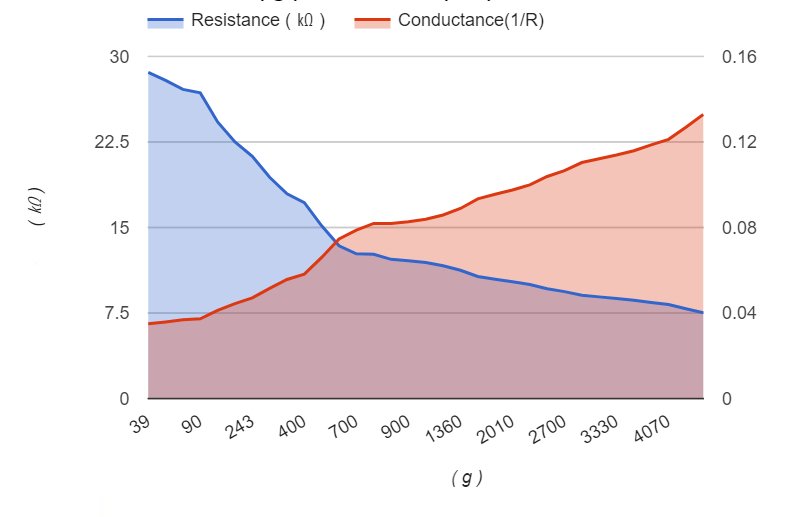 The blue color indicates the resistance of the sensor, and the red the electrical conductivity.
Technical characteristics of the sensor of pressure MDXS-16-5610
Parameter
Range
Response time
< 10 µsec
Operating temperature
-20℃ to 60℃
Storage temperature
from -30℃ to 60℃
Operation humidity
≤ 90%
Energy consumption
from 5 mA to 20 mA

The output resistance

from 200 

Ω

Detection range

from 5 g to 4 kg

The number of cells

31

The mechanical tolerance

≤ 50 

µm

The effect of temperature

≤ 10%

The effect of humidity

≤ 20%

The output deviation 

Max 20%