Description: Raspberry Pi Case Model 3B + / 3B / 2B - transparent
Transparent case for minicomputer Raspberry Pi in versions 3B+, 3B, 2B and 1B+ external dimensions 95 x 65 x 33 mm. The case is mounted with latches without using glue, allowing it to be dismantled at any time. The walls have a fragile latch, so we urge you to pay special attention and caution when placing items.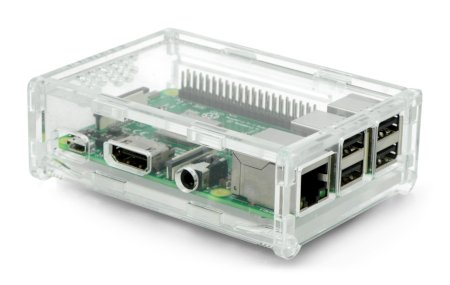 Photo of a minikomputer Raspberry Pi in a case. The subject of the sale is the case only, and other parts can be purchased separately.
Specification od Raspberry Pi Case
Color: transparent
Material: transparent acrylic 3 mm thick
External dimensions: 95

x 65 x 33

mm