Product description: Raspberry Pi 4B and Allo DigiOne housing - acrylic - black.
The housing is dedicated to theRaspberry Pimicrocontrollerversion 4Band to theAllo DigiOneoverlay. It protects the modules from mechanical damage and dust, while maintaining an elegant appearance. The black element is125 x 95 x 50 mm insize. Made of durable acrylic. The cap isprotectedby a brown protective film which prevents scratches during transport. The film should be removed before installation.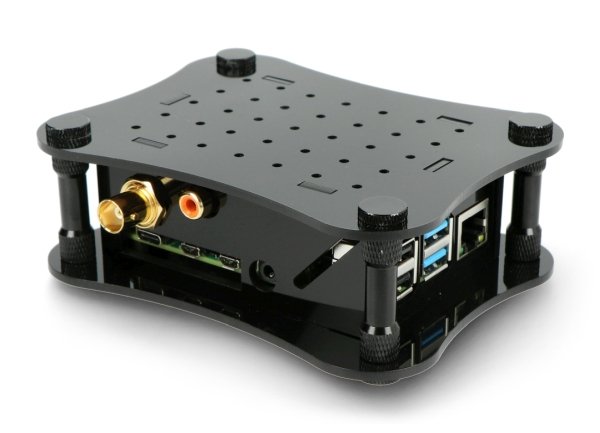 The enclosure has a protective foil which must be removed before installation.
The subject of sale is the enclosure. TheRaspberry Pi 4BorDigiOnemain unit must be purchased separately.
Technical specifications of the enclosure from Allo Sparky
Application: protective cap for Raspberry Pi 4B and Allo DigiOne
Colour: black
Material: Acrylic
Dimensions: 125 x 95 x 50 mm
Set contents
Acrylic housing elements - 6 pcs.
Mounting elements
‌