Product description:

Raspberry Pi model 4B - aluminium - LT-4BA02 - grey.

The case dedicated to the Raspberry Pi 4B minicomputer, made of grey aluminium. The set includes thermally conductive tapes, mounting screws and a wrench for screws. The enclosure also serves as a heat sink. Robust, two-part construction enables easy, quick installation and provides good protection against damage to the electronics of the Raspberry Pi 4B mini-computer. On the side wall, the enclosure has carefully cut out holes for HDMI, USB, 3.5 mm audio jack, Ethernet and microSD memory card slot.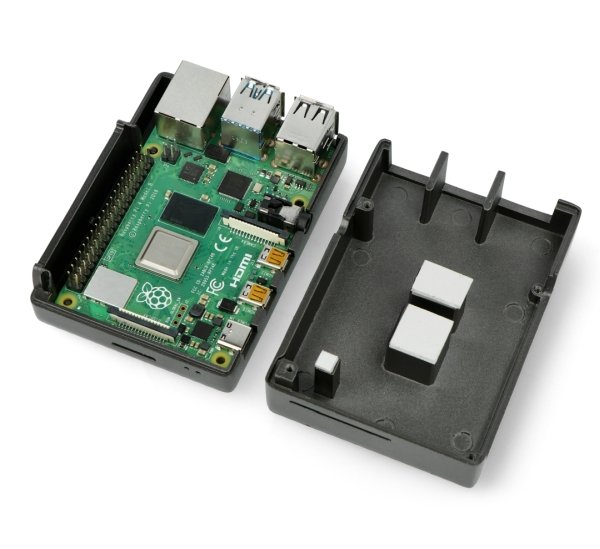 The subject of the sale is the casing itself. Raspberry Pi 4 can be purchased separately.
Set contents:
Enclosure dedicated for Raspberry Pi 4B - base + top cover
Mounting screws

Screw wrench

Self-adhesive thermal conductive tapes
Specification for Raspberry Pi enclosure
Material: aluminium

Colour: grey

External dimensions: 90 mm × 65 mm × 32 mm