Description
The module allows to exchange data between systems that use two popular voltages: 3.3 V and 5 V. It provides connection of interfaces: UART, SPI and I2C. The pins are popular goldpin connectors to connect the system with the breadboard or the main module (for example, STM32Discovery or Arduino) via wires.
Examples of usage
The module provides connection to the most popular communication interfaces, using signals with different levels (5 V and 3.3 V).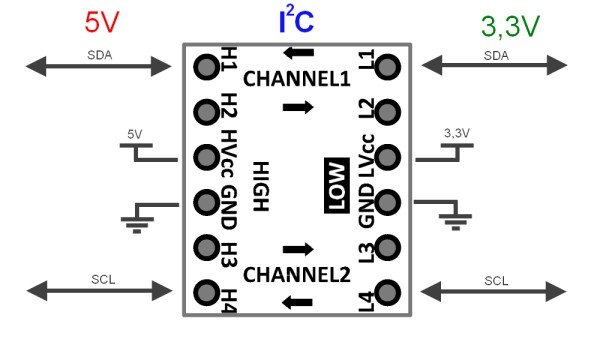 Convert the I2C bus.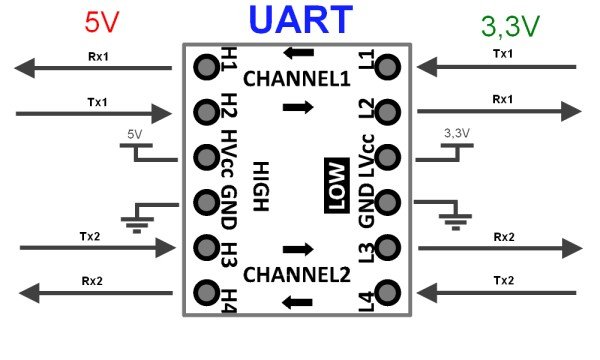 Conversion of UART interface - two channels.