Description
The module allows to exchange data between systems that use different voltage levels for I2C bus and SMBus. PCA9306 converts the voltages out of the range of lower from 1.0 V to 3.6 V to higher from 1.8 V to 5.5 V.
Pins are the solder fields for soldering of the goldpin connectors (2.54 mm pitch). Thanks to them, it is possible to connect the system with the breadboard or the main module (for example, STM32Discovery or Arduino) via wires.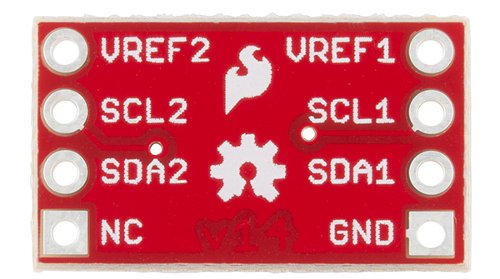 Usage
The pins of SCLx and SDAx bus are connected to the corresponding to them, pins on the board. VREFx is the reference voltage for the indicated side. GND is the ground of the system, the NC should be left unconnected. When properly connected, the module will start two-way conversion.
The set does not contain goldpin strip, it can be purchased separately.