Description
Board allows independent creation of electronic circuits. Connected directly to the GPIO pins of the Raspberry Pi minicomputer using the installed connector 26-pin. It has soldered screw connections and goldpin connectors putting out GPIO pins and bilateral mounting hole (raster 2.54 mm), allowing to solder the goldpin connectors, sensors, modules and integrated circuits in case through hole (DIP).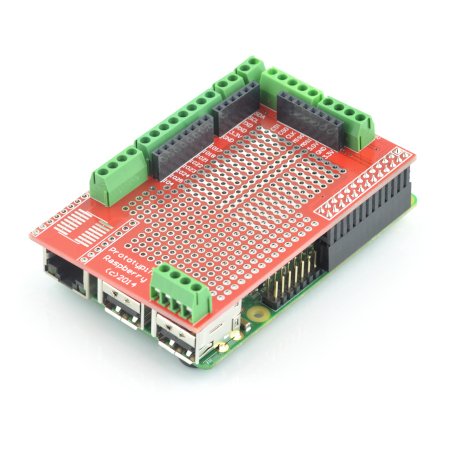 Module compatible with Raspberry Pi in versions 3, 2 and B+. The subject of the sale is the board, minicomputer can be purchased separately.
Inputs
Board has put out pins of the Raspberry Pi on the screw and female goldpin strap - raster 2.54 mm, which can connect the wires. The service user network interfaces I2C and SPI.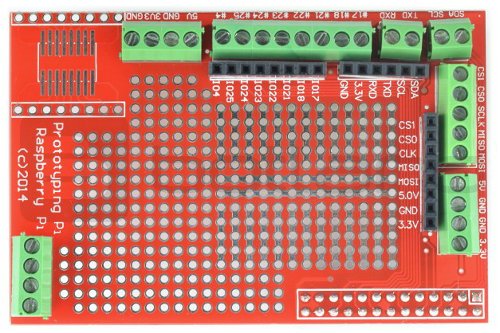 GPIO extensions - top view. Inputs marked on the board.