Specification
Microcontroller: Atmega328P AVR

Clock frequency: 20 MHz
RAM: 2kB
Flash memory 32 KB
EEPROM: 1KB

Motor Driver: TB6612

Number of channels: 2
Supply voltage of motors: from 5V to 13.5 V
Continuous current per channel: 1A
Instantaneous current per channel: 3A
Maximum PWM frequency: 80 kHz
Protection against reverse power supply

Dimensions: 30.5 x 17.8 mm
Weight 1.5 g (without connectors)
Description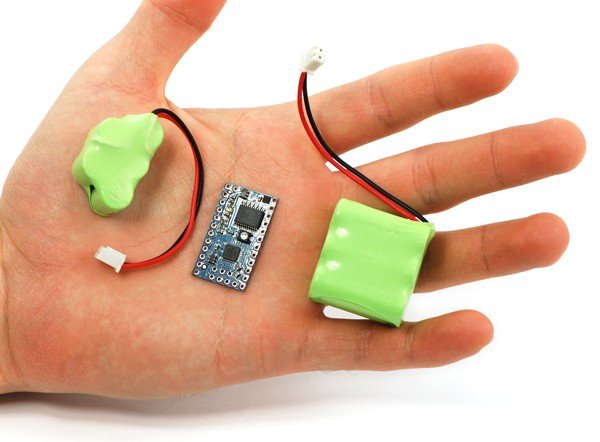 Baby Orangutan is a programmable robot controller. The heart of the module is a popular microcontroller AVR Atmega328P, programmed in the C language, BASCOM-AVR or Assembler. This system is also used in the Arduino platform. The processor is connected to a dual motor driver. Thus, the user can connect and control two DC motors, which make up the drive of the robot. The board also has an LED indicator, a potentiometer connected to analog-to-digital converter and a quartz crystal resonator of 20 MHz.
The module is designed for beginners who want to start working with microcontrollers and robotics, as well as for advanced designers.

The location of the components on the board.
Product features
Supply voltage: 5V to 15V
Dual-channel, bidirectional motor driver
Programmable AVR microcontroller (32 KB flash, 2 KB RAM, 1 KB EEPROM)
LED diode
Potentiometer attached to the converter analog-to-digital (ADC7)