Product description: Smartwatch Xblitz Hear Me for children - blue
The multifunctional Hear Me baby smartwatch from Xblitz. It is connected to the Calmean parental control app and has a built-in locating function that allows the carer to track the location of the child. It features quick access to the SOS button, GPS and camera. The 1.44" touch screen and full water resistance allow for comfortable use of the model even when splashing it with water, washing hands or playing in the rain. Charged with the included USB cable.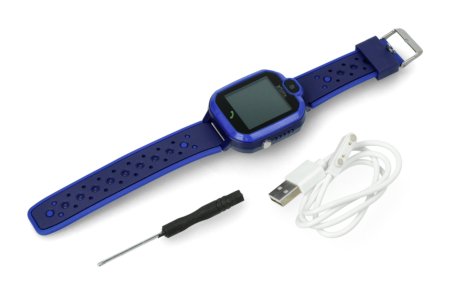 The set includes a dedicated cable for magnetic charging.
Technical specifications
Hear Me baby smokescreen
Display: 1.44"
Touch screen: yes
GSM: 850, 900, 1800, 1900 (supports 2G, not 3G or 4G)
Location: LBS
Battery: 400 mAh 4.2 V
Waterproofing: yes, IP67
Chipset: RDA8955
Application: Calmean
Colour: blue
Dimensions: 43 x 54 x 15 mm
Weight: 43 g
Set contents
Smartwatch Hear Me in blue
Charging cable with USB plug
Screwdriver
Instructions in Polish and English
Main functions Smartwatch Hear Me
GPS Locator - allows you to check your child's current or last position and determine the zone where the alarm will be activated. A message about the alarm will be immediately sent to the carer's phone application.
Water resistance - water resistance at IP67 level, ensures failure-free watch operation while washing hands and playing in water.
SOS function - quick access to the SOS function allows you to alert the carer in emergency or emergency situations. Simply press the On/Off/SOS button for 5 seconds.
Chat - thanks to the chat function, the carer can correspond with the child in real time and send him/her comforting messages. The limit is 25 characters. A child can send a reply by recording a short voice message.
Alarm - makes it easier to wake up your child at a specific time and will remind you of an important event and task.
Math game - a simple mathematical game will teach your child the basics of mathematics and logic.
Camera - a built-in camera that can take pictures remotely. This is an extremely useful feature, as it allows the caregiver to view the child's environment in emergency situations.
SIM card - Hear Me watch has a telemetric SIM card installed, designed for smartwatch devices. The card has been registered and can be used for the first 30 days at no extra charge. After this period, select one of the available monthly packages, which include Calmean parental control and emergency support.
Magnetic Charging - the kit includes a suitable charging cable, terminated with a USB plug.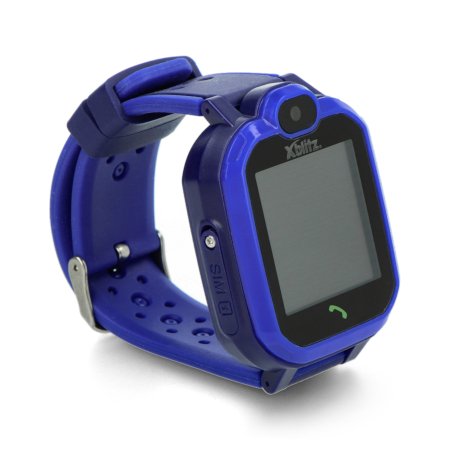 A multifunctional watch that will take care of your child's safety.