Product description: ultrasonic sensors of 12 mm - set
A set of ultrasonic sensors, round, with a diameter of 12 mm. The sensor operates with a maximum voltage of 80 V. The sensitivity is above 75 dB. The kit includes a transmitter and receiver.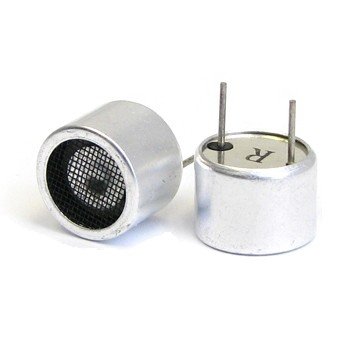 Technical characteristics of ultrasonic sensors
Maximum input voltage: 80 V
Resonance frequency: 40 kHz
Sensitivity: > 75 dB
Impedance: 900 Ω
Diameter: 12 mm
Operating temperature: -40°C ÷ 85 °C
The set includes transmitter and receiver
Details in the documentation.