Product description: Voltcraft measurement adapter SMA-10
The device is designed tomeasure current and voltagein devices using plug sockets with protective contacts. The adapter should be connected between the mains socket and the current receiver. In order to measure current flow, the jumper should be removed and a suitably adjusteduniversal metershould be connected in series. In case of measuring voltage, there is no need to remove jumpers.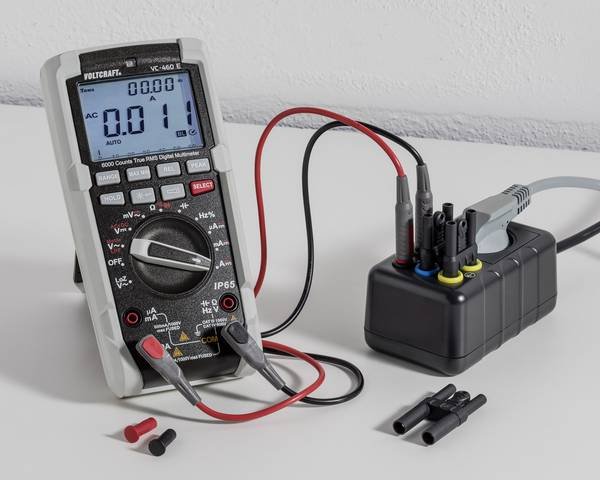 Current measurement by means of an adapter.Meterto bepurchased separately.
Voltcraft SMA-10 adapter specifications
Rated voltage: 230 V AC
Rated current: 10 A
Measuring category: CAT II 300 V
Connector A: male connector with grounding
Connector B: 4 mm female connector with grounding
Working temperature: from 5°C to 40°C
Ambient humidity during operation: up to 80%
Maximum operating altitude: 2000 m
Dimensions: 111 x 53 x 67 mm
Weight: 350 g
Contents of the set
Voltcraft measuring adapter SMA-10
Plug-in bridges - 3 pieces
User Manual
The device is intended for use by qualified specialists. Special care should be taken when connecting the multimeter to the adapter.