Product description: Xblitz Aero PRO portable fan
TheXblitz Aero PROfan is a technologically advancedfanthat has been designed for people who value mobility. The whole device isfoldable, which allows you to easily put it in your backpack and take it with you. The fan is wireless,the batteryallows you to work up to 28 hours. The fan has4 operating modesand a rotating head.
Presentation of the Xblitz Aero PRO fan.
Working with the device
Thanks to its clever design, the Xblitz Aero PRO can be taken to your office or apartment as well as to your tent. The fanbatterycan be charged usingaUSB Ccable and an adapter. A remote control forremotecontrol ofthe fanis also included. The fan has a rotating head, additional backlighting and4 different modes of operation,the device works very quietly, so you can use it whileyou sleep.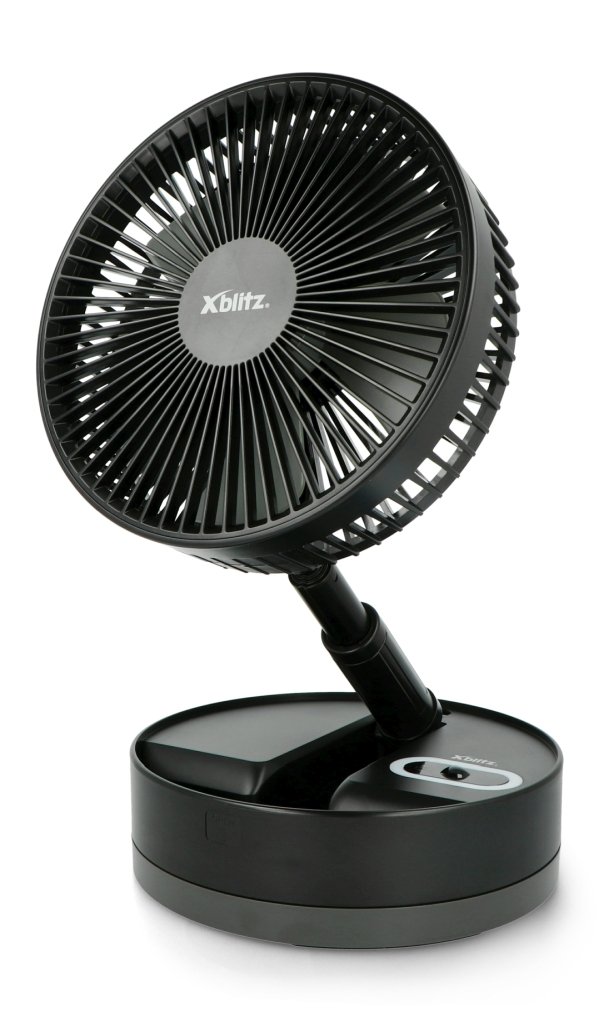 Xblitz Aero PRO fan.
Technical specifications
Main material:

aluminium and ABS plastic

alloy

Battery: lithium 18650, 3.7 V 10800 mAh

Operating time: 7 h

to 28 h +/- 0.5 h

Charging time: 6 h +/- 0.5 h
Noise level: 32 dB to 38 dB +/- 3 dB
Output power: 1.2 W to 5.5 W
Charging intensity: 2,1 A
Charging voltage: 5 V DC
Blowing force: 2.53 m/s to 4.0 m/s +/- 0.3 m/s
Operating temperature: 5°C

to 50°C

Battery for remote control: CR2032 3 V

Dimensions when folded: 207 x 207 x 114 mm
Dimensions when unfolded: 207 x 207 x 975 mm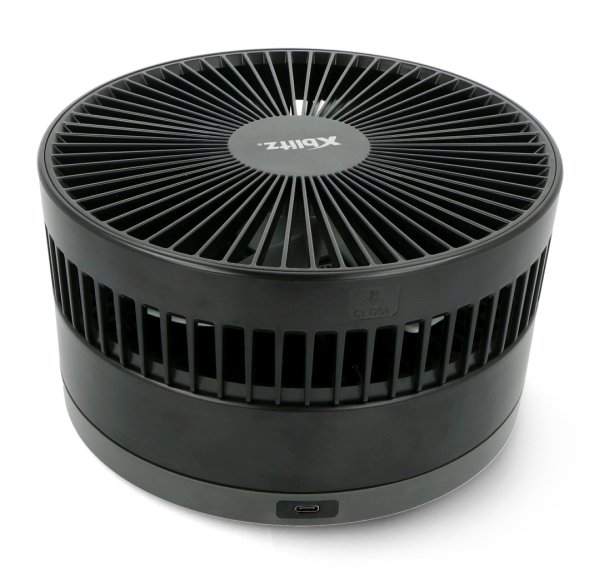 Complex Aero PRO fan.
Set contents
Xblitz AERO fan
Remote control including CR2032 3 V battery
USB cable type C for charging
Operating instructions