Product description: Female-male ribbon cable 4 pin - 20cm
4-pin multicolor cable with the length of about 20 cm. Ended on one side with female connector, on the other with male. The cables can be used to connect systems with the development sets, breadboards, etc.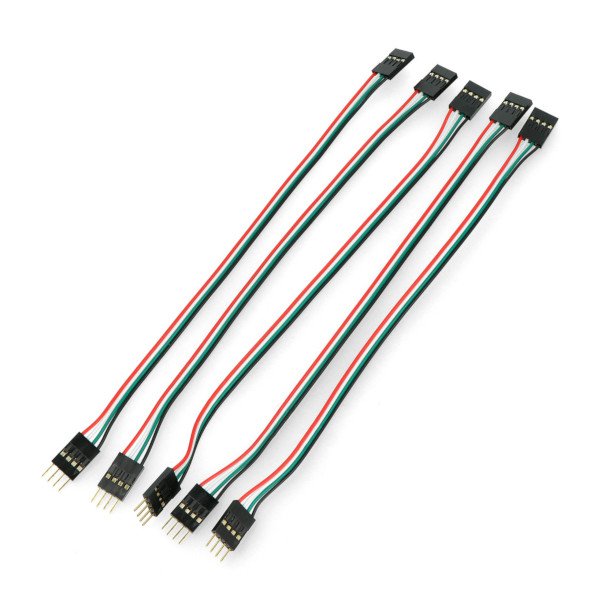 Items are sold in sets of 5 pieces.
Specification of the cable
Type: female - male
Quantity of pins: 4
Length: 20 cm