Description: 8x3.4mm vibrating motor
Small motor with a diameter of 8 mm and a height of 3.4 mm generating vibrations of 0.75 g amplitude . It consumes approximately 60 mA of current with a 3 V supply.

Vibration motor specification
Power supply voltage: 2.5 V to 3.5 V
Vibration amplitude at 3 V: 0.75 g
RPM at 3V supply: 14500 rpm
Power consumption: 60 mA (80 mA max.)
Operating temperature: -10 °C to 60 °C
Dimensions: 8 x 3.4 mm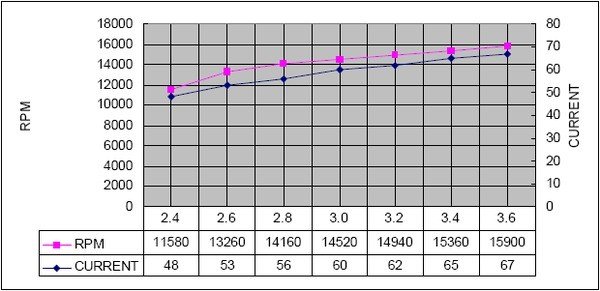 Speed as a function of supply voltage.
Dimensions of the vibrating motor