What will you learn?
Main techniques related to application security

Writing console scripts

Advanced object-oriented techniques

Working with MVC template

Database, error handling and good coding practices

Using array functions

Sessions, cookies and forms in practice

Date and time handling
By choosing this course, you will learn much more!
Attention!
You will receive the download instruction and code from us at the address given when placing your order
e-mail at the latest on the next working day after receiving the payment.
Who is this course for?
If you are thinking about this course, you must first master the basics of PHP. If you are already inYou know how to use functions, variables, classes, loops and many other language elements, you can finally take the next step. You will find yourself ona level that allows you to write applications yourselfor even an opportunity to get a job as a programmer. Let's go!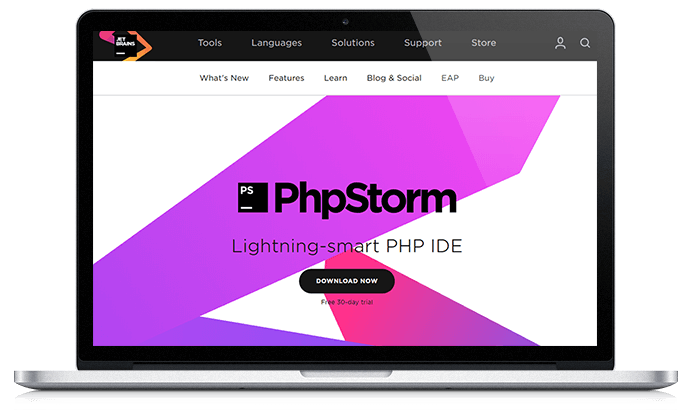 A deep understanding of the subject
The most important element is a very good understanding of the rules and principles on which the language is based, because when writing PHP applications,knowledge of syntaxaloneis not enough. The training will allow you to understand"how it all works".It willgive you the freedom and practice of everyday PHP programming. You will protect yourself frommanymistakes andat the same time it will be easier for you to convert your ideas into real and working code.
Practice and more
The ability to write real applications requires a practical approach to learning. The course will prepare you completely, because it includes many factual tasks, useful working techniques that are applicable in every PHP application:sessions, cookies, forms, passwords, e-mailingand many others.
Programmer tools
The course will prepare you not only with the most important parts of the language, but also with its helpful tools.One of them isComposerwhich is a well-known package manager for PHP. You can be sure that this is a very useful tool, without which you will not be able to imagine working on applications.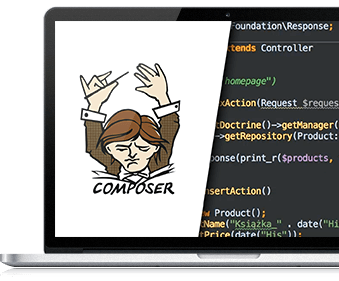 Databases
The training will also introduce you to some popularlibraries to operate databases such as Doctrine,because adatabase applications are one of the basic applications of PHP. SThese are issues that you will have to deal with practically every time you work at PHP.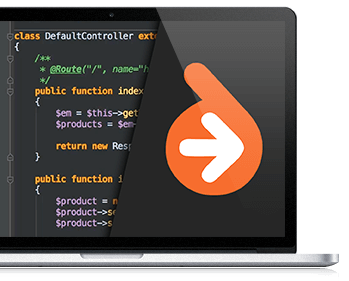 Good coding patterns and standards
If you want to be a good programmer, you need to know good programming practices in addition to the language and how to apply appropriate patterns. And that is exactly what you will find in this course! We will help you to use the familiarbenchmarkMVCand exploreimportant standards for writing correct PHP code.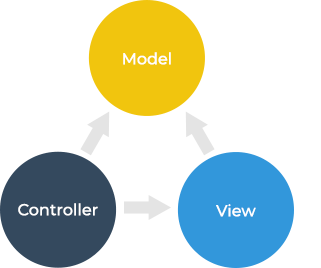 How to use the course?
When you buy a course you get access to our training platform. In order to use the course, you only need access to the Internet. The courses can be conveniently viewed through any browser or mobile application for Android and iOS.
Table of contents
Preparation ofthe environment
Admission 00m

43s

How to use materials 00m 40s
Neededed tools 02m

19s
Console

scripts
Console - basic information 08m

06s

PHP in console 07m

30s

Write a simple console tool 05m

01s
Functions in PHP
Mathematical functions 07m

18s

Thumbnail functions 08m

48s

File functions 07m

34s

Useful array functions 10m

15s

Advanced array functions 10m

20s
Advanced

Objectivity
Builder and destroyer 12m

03s

Static classes and methods 04m

06s

Fixed in classes 06m

09s

Final type classes 03m

09s

Interfaces 08m

55s

Abstract classes and methods 04m

36s

Classes of type POPO, VO, DTO 03m

29s
Date and time

handling
Date and time functions 07m

39s

DateTime class 05m

38s

Date manipulation 08m

24s
Useful

operators
Thong bonding 08m 17s
Logical operators 09m

24s
Web scripts
PHP on the Internet 03m

16s

Built-in PHP server 04m

26s

MVC standard (Model-View-Controller) 03m

12s
Autoloader
Importing functions and classes 06m

36s

Own autoloader 07m

55s
Composer
Tool description 04m

40s

Project creation 11m

27s

Relationship management 08m

41s
Databases
Database engines supported by PHP 09m

05s

SQLite3 file 13m

11s

Bill of the mysql 12m

30s

PDO library 12m

49s

Doctrine file configuration 09m

25s

Use of the Doctrine 07m

47s

library
Forms
Input types and validation html5 06m 10s
Validation in PHP 11m

29s

Advanced validation 08m

44s

Security of forms 07m

23s

08m 19s file support
Sending

e-mails
SwiftMailer library 08m

12s

Contact form 12m

45s
Sessions and

cakes
Sessions 09m

49s

Cookies 04m

41s

Flash message 05m

51s
Application security
Hashing functions 06m

19s

Password encoding 06m

06s
Errors in php
Error levels 07m 36s
Exceptions 07m

57s

Fatal error interception 03m 17s
End of 01m

26s