What will you learn?
What is this and what is the uniqueness of objects in JavaScript

what are the advantages of different techniques of creating objects

What to watch out for when working with ES6 classes

How to use this without the risk of unforeseen consequences

How to expand objects and what this entails in practice

What is the essence of the prototype mechanism

How can the different properties of Object

How to implement the mechanism of delegation and composition
By choosing this course, you will learn much more!
Attention!
You will receive the download instruction and code from us at the address given when placing your order
e-mail at the latest on the next working day after receiving the payment.
Who is this course for?
The course is very important for people who want to understand what JavaScript is about. After completing the course you will gainnot only a great orientation in the intricacies of JavaScript,butalso the ability touse many practical working techniques. Almost everything in JS is an object, so understanding objects is almost all you need to work freely in this language!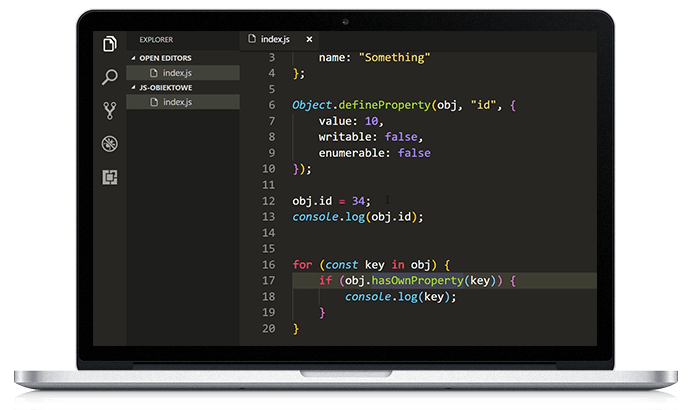 Objects, objects and even more objects
JavaScript uses objects almost everywhere and you don't even notice it.Thiscourse therefore discusses key techniques for working with objects, using object letters, listing properties, expanding and duplicating .It is also an ideal opportunity to understand what one of the more confusing elements in JavaScript is, namely using 'this' in different situations.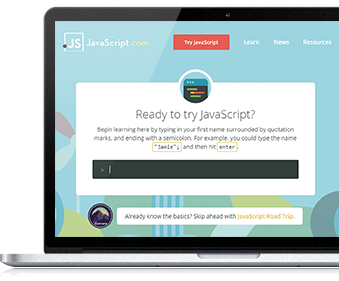 The essence of object-oriented JavaScript
Prototypes are the foundation of JavaScript object-oriented applications. This chapter is dedicated to them. Starting with theory you will easily move on to practical exercises. If you understand it now, in the next parts of the training you will not have any problems with the next tasks.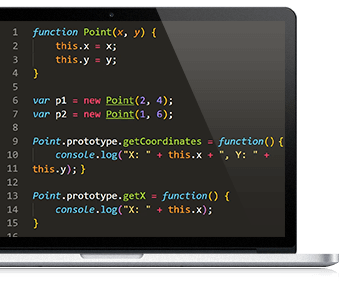 Inheritance, delegation, composition
This is no problem if there is no classic inheritance in JavaScript. It can be an opportunity to create even more readable and better code that will useIn this part of the course you will learn how to implement mechanisms based on so-called delegation and compositionin practice.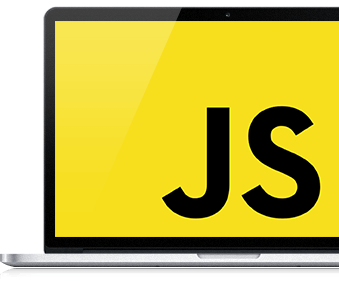 ES6 classes - pros and cons
There is a lot of discussion about theClass keyword. In fact, this new mechanism has its advantages and disadvantages. It's certainly worthwhile for you to get to know them and to make a decision yourself while writing your applications.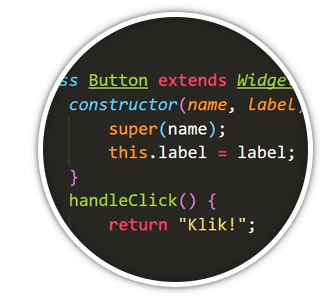 How to use the course?
When you buy a course you get access to our training platform. In order to use the course, you only need access to the Internet. You can conveniently watch the courses through any browser or mobile application for Android and iOS.
Table of contents
Introduction
Introduction 00m

28s

How to use 01m 16s files
What you should be able to do 02m

18s

Generally about object-oriented programming 07m 54s
JavaScript and objectivity 05m

06s
Facilities
Object letter concept 05m

09s

Access to properties - dot 04m

57s

Access to properties - key 05m

27s

Listing of properties 06m

11s

Function in object 04m

46s

Description of properties 05m

20s

Modification of 05m

47s

properties
Duplication 06m

13s

Expandability 04m

30s

Seal and Freeze 05m

26s
Facilities - continuation
HasOwnProperty method 04m

58s

Own getter and setter 11m

38s

this in JavaScript part 1 06m

48s

this in JavaScript part 2 08m

57s

this and new 04m

00s

this and arrow function 08m

08s
The essence of object-oriented JavaScript
A little theory 08m

03s

Prototype - simple example 04m

07s

Prototype - concept 03m

32s

Construction function 07m

18s

Properties prototype 09m

04s

Object and prototype 05m

01s

Examples of properties part 1 06m

05s

Examples of properties part 2 07m

02s
Inheritance
Inheritance concept 05m

15s

Prototype inheritance 09m

54s

Delegation - concept 08m

54s

Delegation - example 11m

19s

Composition 07m

50s
ES6 classes
Generally of classes 07m 09s
Problems with ES 607m

55s
Miscellaneous
Object prototype - problem 07m

10s

Objects with empty prototype 06m

14s

End of 00m

24s