What will you learn?
Work in the most popular IDEs: IntelliJ, NetBeans and Eclipse

Use of useful software extensions

Code analysis for errors

Use change history and memory tags

Basic routines of code production in industrial standard

Teamwork and task sharing

Basics of working with GIT version control system

Code enhancement with a reflex
By choosing this course, you will learn much more!
Attention!
You will receive the download instruction and code from us at the address given when placing your order
e-mail at the latest on the next working day after receiving the payment.
Who is this course for?
The course is designed for people who want to become professional programmers in the future. You can see thatknowledge of the language is not everything.Code makingtechniquesand working inthe most important development environments, such as Eclipse, IntelliJIDEAand NetBeans, are also very important and this training will help you gain the right skills.

It is very important if you are applying for jobs not only in corporations where such skills are a must, but also in smaller companies. This training will provide you with a pass to your dream career.
From accepting an order to sending a solution
Simple programs can easily be written in your own home. It's different when it comes to a marketable product, and a whole team of people are working on it. Such an application consists of many sub-tasks, which you have tobe able to perform quickly and efficiently. The course will teach you how to find yourself in this process, how to accept tasks, how toanalyze the code for errorsThe course will teach you how to accept tasks, how to analyze the code in search of errors, how to assess whether new corrections are correct, how to adjust them to the set quality standards and how to send them to a common repository.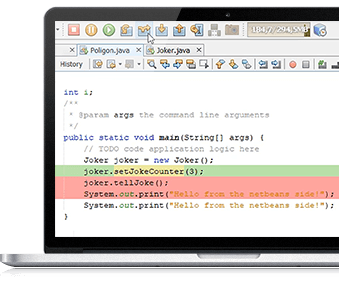 What to pay attention to?
The most popular IDEsprovide a huge set of tools. This training will help you distinguish all these tools and count each of them into two bags: tools used every day and tools used not once. The course will show you whichelements of the interface andfunctionality, however, should attract more attention, and which will be useful only in unusual situations. Thanks to the training, you will quickly and easily learn to explore environments.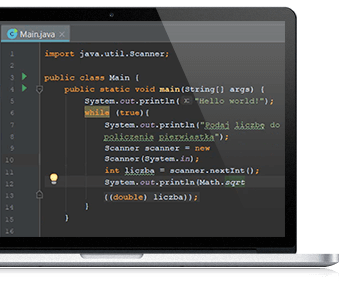 Sharing project files with GIT
Nowadays every programmer should know GIT. It is the most popular version control and project file sharingsystem, useful very often and not only when working in a team. The course will allow you to learnthe techniques that cover the vast majority of everyday GIT routine. You will understand the concept of this system and gain practical skills that you will be able to develop in the future. GIT is a very advanced tool, but in this course you will only get to know what you will need inyour daily work.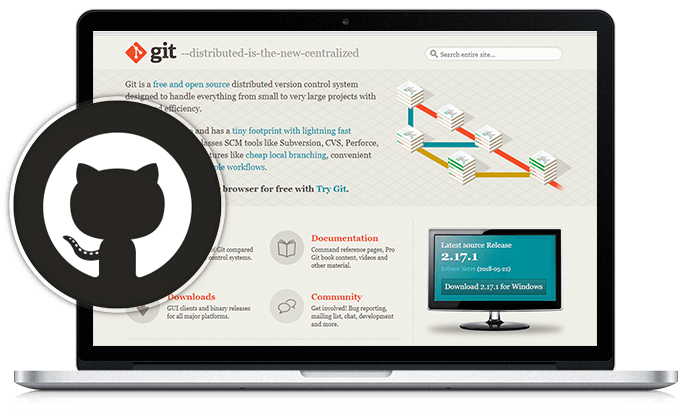 Universal knowledge
Not important in what environment you work in every day, the course will give you complete knowledge from scratch. You can master threethe most popular IDEs presented in this course (IntelliJ IDEA, NetBeans, Eclipse). You will notice similarities and some schemes that will help you find yourself as a programmer.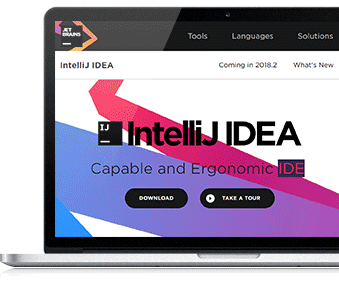 How to use the course?
When you buy the course you get access to our training platform. In order to use the course, you only need access to the Internet. The courses can be conveniently viewed through any browser or mobile application for Android and iOS.
Table of contents
Organizational
Introduction, course description 00m 32s
How to use the materials attached to the course? 03m 00s
Why are these tools so important? 08m

16s
On environments in general
Introduction 05m

13s

Viewing comparison and environment selection 07m 08s
Technical requirements for environments
Java installation 07m

14s

Environmental variables 02m

53s

Git installation 07m

55s

Absolute GIT bases 05m

34s
IntelliJ IDEA
Strengths and weaknesses 05m

16s

Fast environment installation 09m

32s

Creating a project from a template 03m

52s

Interface overview 11m

32s

Basic routines 13m

42s

Analysis tools 08m

53s

Useful configuration options 14m

37s

11m

52s

refractor
Project with GIT 09m

03s

Daily routines in GIT UI 14m

01s

Working with tasks 11m

30s

Debugging 13m

32s

Installation and removal of environmental extensions 05m

15s

Search methods 12m

06s

Intelligent movement in code 10m

57s

Using the change history 05m

19s

Use of memory tags 05m 42s
The best key shortcuts to productivity 12m 48s
Eclipse
Strengths and weaknesses 04m

23s

Rapid environmental installation 03m

36s

Creating a simple project 06m

52s

Interface overview 07m

00s

Workspaces - Workspace 05m

23s

Basic routines 17m

46s

Environmental plugs 04m

27s

Working with tasks 05m

35s

Remote tasks 08m

59s

Debugging 07m

03s

Search methods 07m

21s

12m

58s

reactor
The best key shortcuts to productivity 09m 56s
NetBeans
Strengths and weaknesses 04m

36s

Fast environment installation 06m

22s

Creating a project from a 03m

27s

template
10m

23s

interface overview
Basic routines 11m

11s

11m

52s

refractor
Search methods 08m

26s

Debugging 05m

35s

The best key shortcuts to productivity 06m 24s
Summary of environments
Simple but not obvious observations 07m

58s
Version control - the minimum you need to know
What is GIT, really? 10m

12s

Free account on GitHub 03m

56s

Project configuration in GitHub 11m

36s

Git in industrial application - practice 12m

22s

End of 00m

49s