What will you learn?
Basic syntax of Python

Use of modules

Exception handling

The correct approach to field programming

Programming in the current version 3

Working with generators and decorators

Defining your own modules

Beware of common mistakes made by beginner programmers
By choosing this course, you will learn much more!
Attention!
You will receive the download instruction and the code from us at the address given when placing your order
e-mail at the latest on the next working day after receiving the payment.
Who is this course for?
This course is for everyone who wants to start their adventure with Python.Thelanguagecombines simple,beginner-friendly syntax with unlimited possibilities. It will allow you to quickly realize your concepts and the tasks ahead of you.It sets goals in extremely forward-looking areas such as DataScience and Big Data. Python will be the perfect choice if you are looking for a simple language that will give you unlimited career opportunities.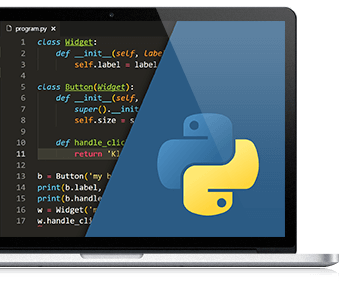 From scratch to the programmer
The course will allow you to start working with Python very quickly. One by one, you will be able to learn the main elements of the language fromthe basics such asconfiguration of the environmentYou'll be sure to master everything you need to start working on your own applications.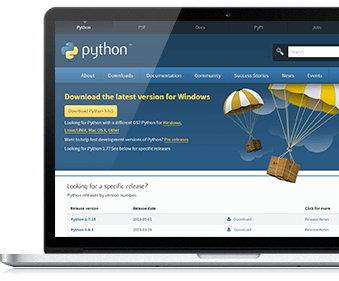 Solid foundations
The training will provide you with the necessary knowledge and skills, you will understandthe most important concepts of the languagein a flash. It will be a great start for you and it will not be a problem to develop your skills further.You will be able to use your knowledgeat every step of the way, no matter what programs you work on. From the very beginning you will learnhow to avoid many traps and mistakes made by beginner developers.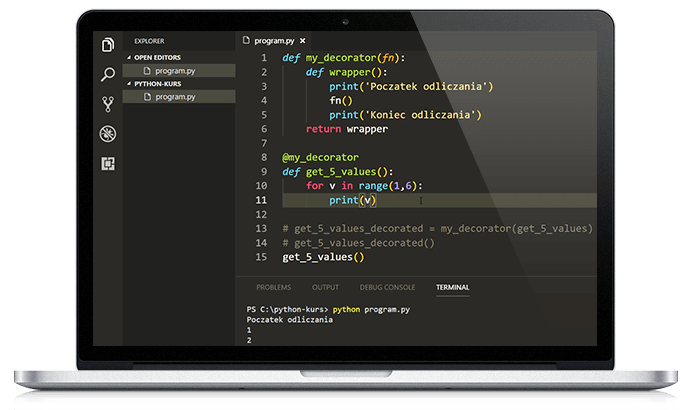 Comprehensive and up-to-date knowledge
This course is a vade-mecum for all beginner Python lovers. It will allow you to learn issues from complete basics to more advanced. Everything is explained by the examples included in the instructional videos with comments from the author.The course will familiarise you with Python3, the current and constantly evolving version of the language.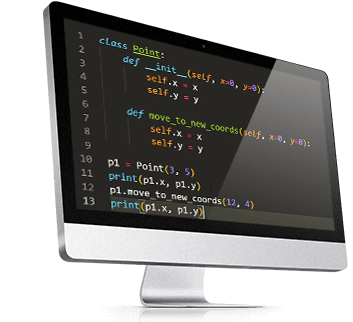 Additional materials
In the training you will find all materials necessary to work with the course. The author has also preparednumerous tests in his videos to check your knowledge. Thanks to this you will learn what you have already learned and what needs to be improved.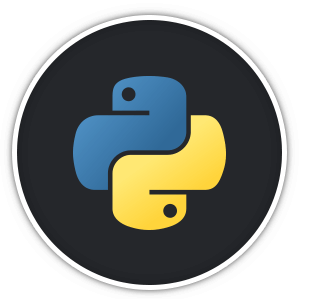 How to use the course?
When you buy a course you get access to our training platform. In order to use the course, you only need access to the Internet. You can conveniently watch the courses via any browser or mobile application for Android and iOS.
Table of contents
Introduction
Introduction
How to use 00m 56s files
Generally about Python 07m 21s
Preparing the environment for work 06m

08s

Our first program 04m

52s

How will we work 04m

55s
Basic

types - simple
Variables and values 05m

47s

Calling the elements 04m 39s
Numbers of int and float 05m

56s

Arithmetic operations 05m

44s

More about operators 04m 06s
String in Python 06m

55s

Operations and functions string 06m

19s

Testing string 06m

12s
Some important elements
Comments 05m

20s

Console input 04m

39s

Conversion of types 07m 52s
Formatting string 04m

35s
Conditional

instructions
Comparison of values 05m 02s
If - introduction 07m

35s

If - further blocks 04m

56s

Logical operators 04m

49s

Boolean 06m

20s
Loops

in Python
Introduction to the loop While 04m

01s

Example of While 05m

28s

loop
Break and Continue 05m

24s

Exercise from the loop While 04m

31s

Entry to the loop For 06m

47s

Function range 04m

27s
Data structures
Lists - basic concept 06m

26s

Examples of operations on 06m

06s

lists
Even more about letters 05m

13s

List comprehension 04m

21s

Tuples - concept 04m

53s

Tuples - examples 04m

37s

Tuples - useful operations 05m

47s

Dictionary 10m

00s

Dictionary - important operations 07m

54s

Collection - set 05m 21s
Python functions
Generally with functions 06m 01s
Arguments 04m

57s

Key arguments 05m

48s

A little more about the 07m

49s

Return - returned values 05m

52s

Anonymous functions - lambda 06m

00s

Scope - range of variables 07m

52s
Classes and OOP
What is class 05m

42s

We create our own class 05m

49s

Initialiser 07m

32s

Methods 04m

35s

Attributes of class 06m

32s

Inheritance 09m

22s
Important concepts
Values, objects and variables 07m

35s

Everything is an object 06m

16s

Mutability of data 06m

10s

Identity and equality 07m 12s
Function as first class object 05m

01s

Decorators 07m

47s

Generators 11m

43s
Important

techniques
How we use 08m 49s modules
Defining your own module 05m

56s

Errors and exceptions 09m

15s

Raise instruction 08m

26s

Completion