What will you learn?
Coding a page based on visual design
Modular approach to style creation
Methods of creating and using components
Many techniques to optimise your work
Lots of useful tricks in CSS and HTML work
Practical use of Sass, Desktop and NPM tools
Creating layouts using flexbox
BEM Methodology
By choosing this course, you will learn much more!
Attention!
You will receive the download instruction and code from us at the address given when placing your order
e-mail at the latest on the next working day after receiving the payment.
Who is this course for?
This course is designed for people who want to learn how to design pages using HTML and CSS. See how to actually create the structure and styles of a website based on visual design.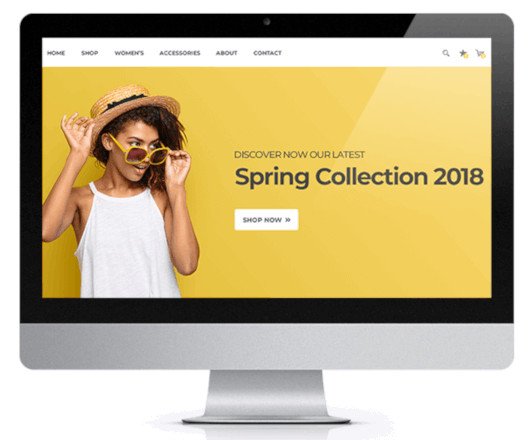 Gain knowledge and interesting skills! Learn many interesting techniques that are used by modern front-end developers on a daily basis. Use it all when creating various projects for your own and your clients' needs.
Complete HTML and CSS structure
During the course you will learn to create complete styles and structures from the beginning. While creating websites we will not use libraries, which will help us to take control of the whole code and understand all the mechanisms and concepts.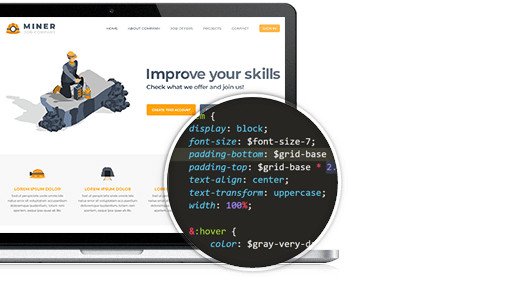 Three comprehensive projects
During the training you will create three different shop windows: a shop front and two different business cards . Thanks to these projects you will gain practical skills, which will certainly be useful in the future. Each of them will also allow you to develop, modify and implement as a front for any background.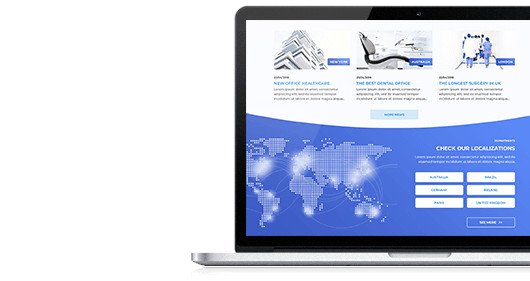 Modular structure
A modular structure will help us to simplify the development of the pages. The course places great emphasis on this issue. It also explains how to separate components that can be used many more times. You will learn how to organize styles using layers. This will allow you to control thecode much easier.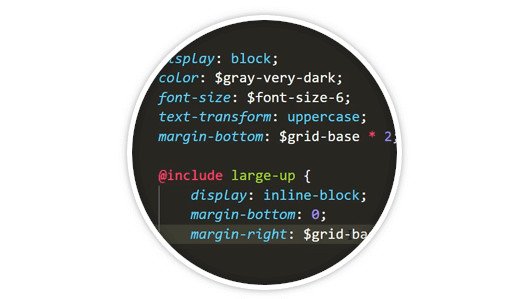 An extremely important thing in any project is the right approach to naming and organizing components. The training will show you the familiarBEM methodology that will help you in these categories.
Modern layout with flexbox
With this course you will learn to use innovative flexbox techniques and create fully responsive websites, which layout is based on a grid of columns. It will show you how to build a whole column grid from scratch with a minimum of code and without using any libraries or frameworks.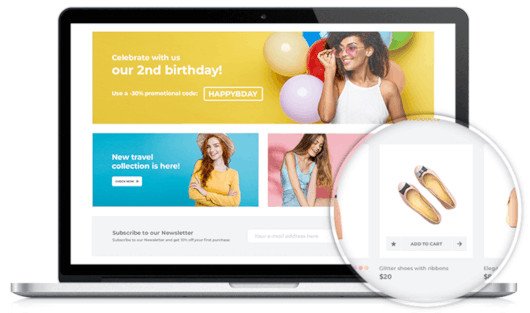 Modern workflow
The training will help you master all the necessary tools that every front-end developer should know today. You will learn how to write styles using SASS, build output files using Desktop and how to control dependencies using NPM.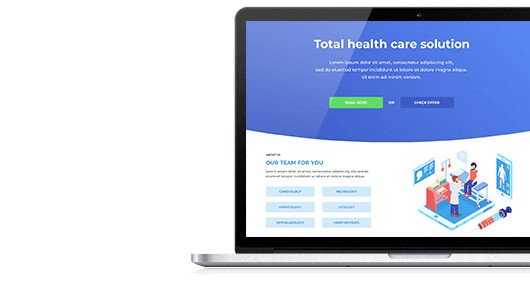 Table of contents
1. introduction

How to use 00m 48s files
What you should be able to do 03m 04s
Common assumptions 03m 30s
2.Clinic Project - Part 1
Preliminary discussion of the project 07m 00s
Let's start with SASS 04m 43s
Gulp and Gulpfile 06m 19s
Desktop tasks and style compilation 07m 52s
Layered style structure 07m 41s
What layers will we use 08m 40s
3.Styles in global layers
Primary variables 08m 36s
Which variables are still needed 11m 22s
Useful mixins 07m 40s
Layer Generic 04m 41s
Elements - body 05m 37s
Elements - text 05m 53s
Elements - other 06m 40s
4.Layout - objects
Let's create a container 06m 40s
Row concept - trench 05m 38s
Let's create a line 06m 37s
Columns - 10m 12s rule - seefree lesson
Columns for IE10 and IE11 04m 24s
Let us complete the other columns 06m 36s
5.Layer of components
How we create components - BEM 09m 15s
Push-button component - pre-fabricated styles 06m 36s
Button component - variants 09m 51s
Heading component 07m 42s
Other variants Heading 04m 31s
Navigation component 07m 14s
Component icon box 09m 37s
Label component 02m 36s
List component 04m 11s
6.Layer Utilities
What belongs to layer 03m 57s
Example utilities 07m 21s - seefree lesson
7. Templates - main content
Clinic - header part 1 07m 20s
Clinic - header part 2 08m 01s
Clinic - header part 3 09m 40s
Last elements of header 04m 56s - seefree lesson
About the company - new template 06m 45s
About the company - essential styles 07m 20s
Company advantage section 06m 55s
List of entries - html 05m 54s
List of entries - styles 08m 26s
Decoration on the list of entries 06m 49s
Locator - initial operation 06m 16s
Locator - continuation 09m 54s
Clinic - footer content 08m 41s
Clinic - footsteps styles 12m 38s
8th Project Shop - Introduction
Quick discussion of the project 02m 34s
How to use the existing 03m 19s code
New variable values 06m 49s
Shop - properties of elements 03m 58s
Buttons for the shop - bases 04m 45s
Buttons for shop - other 08m 36s
Heading for shop 03m 27s
Input component 09m 04s
Nav component in store 04m 17s
The icon-box component in the shop 04m 09s
Pagination - styles 04m 02s
Product selector 04m 58s
Product sheet - stage 1 09m 39s
Product sheet - stage 2 09m 49s
Cart button 08m 32s
9. Templates for the store
Store header - top 09m 04s
Hero unit for shop 07m 32s
Other header styles in store 07m 12s
Product list 09m 34s
Promotions - structure 09m 16s
Promotions - styles 07m 22s
Promotions - additional styles 07m 24s
Newsletter - basics 07m 38s
Newsletter - different styles 07m 42s
Shop - info section 04m 31s
Shop - footer content 09m 26s
Shop - footer styles 06m 23s
Other styles of footers in the shop 07m 37s
10th Mine Project
Quick start with project 02m 00s
Let's edit the base values 06m 12s
Styles for global elements 04m 51s
Buttons in the last project 06m 04s
Heading for the last project 04m 02s
Lists and icon-box component 08m 56s
Input and nav 04m 12s
Recent project - site header 05m 56s
Last project - hero unit 10m 28s
Section with boxes 02m 53s
11. We are completing the last project

Job offers - component 11m 35s
Job offers - template 10m 57s
Feature section - structure 05m 27s
Feature section - styles 06m 25s
Newsletter section in the last project 05m 40s
Newsletter section - styles of the last project 11m 40s
Footer in last project 07m 31s
Last elements of the project 03m 08s
End of 00m 24s